FATAL ATTRACTION : OBAMA TO BE HIT BY SEX SCANDAL ?
Everybody probably remembers the sex scandal which hit John Edwards this summer and put an end to his political career.
John Edwards, former candidate to the Democratic presidential nomination, was expected to become a member of Obama's Cabinet, but he disappeared from the political stage overnight, after the MSM suddenly decided to reveal what all journalists had known for a long time : Edwards was having an affair with another woman, while his wife was struggling against incurable cancer.

The Edwards episode, as we explained in a previous article, tells us much about the power of life and death that the MSM exerts on politicians :
http://hillary.meilleur.choix.qu-obama.over-blog.com/article-21865421.html


The problem is : it seems more and more likely that this same MSM knows much more than what it says about the Obama couple's private life.
Now it remains to be seen when all this will be publicly released...


There is one man at least who did not hesitate to allude publicly to a possible sex scandal involving Obama, even if he did not mention him by name.
This man is James Carville (Bill Clinton's political guru, the man who pronounced the famous sentence "It's the economy, stupid !"). Two days ago, he wrote an article on the Internet site of CNN in which he predicts that Democrats are going to suffer many scandals of all sorts in 2009. CNN.com.
I must precise that Mister Carville is not the kind of man to be interested in gossip and celebrities' private lives, which means that when he speaks about "sex scandals hitting Democrats", he is not joking...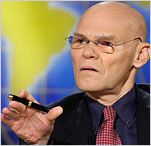 Here are some extracts from his article :


"In domestic politics, my first prediction is one that pains me to make, but I'll make it anyway.


The Democratic Party has had a recent run of corruption and sex scandals. Mathematicians say that there are no such things as streaks and that the last event has nothing to do with the next. The only people who disagree are crapshooters and political operatives. Since I am both, I firmly believe that there are streaks and that political scandals happen in clusters.
The Republican Party had its fair share of scandal and charges of deeply imbedded corruption preceding the 2006 election and leading up to the 2008 elections.


It doesn't hurt to point out that these types of things are also more likely to harm the party in the majority -- Republicans had more elected politicians (315 Republican officeholders in House, Senate, and state governorships) leading up to 2006.
With two big Democratic elections in a row, Democrats now hold a larger majority -- 340 U.S. representatives, senators and governors. Simple math and history point to the fact that the more nt run of corruption and sex scandals. elected officials a party has in office, the more likely its politicians will get caught up in some sort of scandal."






SO, for Carville, "maths" is the explanation...


Of course, Carville was certainly thinking about the current Blagojevich affair, which is corruption, but not only. He also mentioned "sex scandals", and this is quite intriguing.
Why ?
Why has Mister Carville suddenly decided to pronounce this word "sex" scandal ?

But, who was he thinking about exactly, when he mentioned "sex scandals" ?

Let me try to guess...



Carville must be referring to an affair which was never mentioned in the American press, but which appeared some months ago in the British tabloid press :

Obama has had an affair with a young lady who was supposed to work for him, but when his wife Michelle learnt about it, she was so furious that she herself decided to "get rid" of the woman, sending her far away from him, more precisely to the French Caribbean island La Martinique...


Vera Baker, a young and beautiful Afro-American, had been hired to work in Obama's campaign team when he ran for the US senate in 2004. But Michelle, who was informed that the relationship between the young lady and her husband was not only professional decided to put an end to it.
The young Vera suddenly disappeared, and reappeared a little later in La Martinique, the rumor said it was Michelle who was responsible for her "exile" !

Here is the complete story published by th Daily Mail, a few days before the general election,, in october 2008 :



http://www.dailymail.co.uk/news/worldnews/article-1076695/Obama-hit-affair-smears-following-claims-attractive-aide-banned-wife.html#

The newspaper is publishing this photo of the young woman, her face blurred :



But if you do a little research on the Internet, you will find other photos where you can see her face :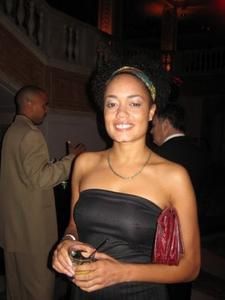 And some sites are even comparing her to Obama's half-siter, Maya...

Yes, it is true : there is some resemblance between the two women...