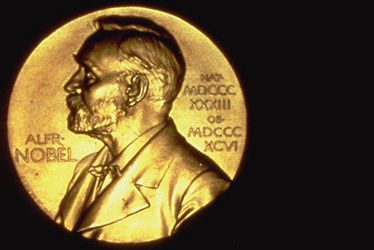 At midday, when I switched on my computer to read my mails, I first did not totally understand what I was reading.

It was a news alert...

It said "Obama awarded Nobel Peace Prize" ! ! !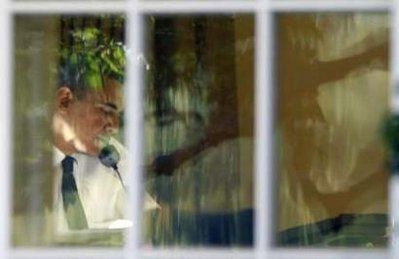 President Barack Obama talks on the phone in the Oval Office before commenting on winning the 2009 Nobel Peace Prize at the White House in Washington October 9, 2009. Obama won the Nobel Peace Prize on Friday in a stunning decision that honored the first-year U.S. president more for promise than achievement and drew both praise and skepticism around the world.REUTERS/Jason Reed (UNITED STATES)



I immediately told myself : "There must be a mistake".

It can't be true !

Surely, it is a joke !

Then, little by little, seeing other news alerts which were all confirming the piece of news, I eventually understood that this was the reality.

What sort of world are we living in ?

This is completely surreal.

Have people in Oslo become mad ?

Could they tell me, tell the world, what Obama has done to deserve such recognition ? such honour ?

There were about two hundred "candidates" to the Prize.

Some of them had fought all their lives for peace in the world.

And today, while they were hoping that their action would be recognized internationally, what do they learn ?

The Nobel Peace Prize is awarded to a man who spends his time speaking... who makes lofty speeches about peace, about everything, but who, so far, has not done anything !

Tell me, please, tell me...

So far, what have Obama's achievements been ?


What does the Nobel Committee mean when they refer to 'his extraordinary efforts to strengthen international diplomacy and cooperation between peoples.'? ? ?

Another question : is it really fair to give the Nobel PEACE Prize to a man who is currently leading two deadly wars, which keep killing more and more soldiers (of many different nationalities), and civilians every day ?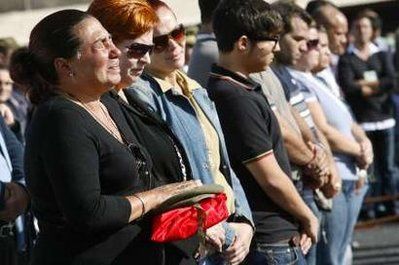 Concepcion Santana, mother of Spanish soldier Cristo Ancor Cabello, mourns beside relatives during a funeral in Las Palmas in Spain's Canary island Gran Canaria, October 9, 2009. Cabello was killed in Afghanistan on Wednesday and another five were injured when the vehicle they were travelling in was damaged by an explosion from a roadside bomb near the western city of Herat.

REUTERS/Borja Suarez (SPAIN CRIME LAW MILITARY OBITUARY)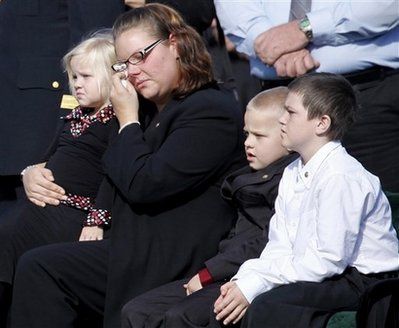 From left: daughter Grace Allen, 5, widow Amy L. Allen, son Michael Allen, 7, son Christopher Berry, 10, are seated at the burial services of Army Staff Sgt. Nekl B. Allen at Arlington National Cemetery in Arlington, Va., Thursday, Oct. 8, 2009. Allen, 29, from Rochester, N.Y., died Sept. 12 in Wardak province, Afghanistan, when enemy forces attacked his vehicle with an improvised-explosive device and small arms fire.(AP Photo/Charles Dharapak)


ARE THESE IMAGES OF PEACE ? ?