Virginia and New Jersey send Mister O. a warning message one year after

Today is the anniversary of Barack Obama's election (november the fourth, 2008), and seeing what happened yesterday in Virginia and New Jersey, I would be very surprised to learn that the Obama couple intend to organize a party to celebrate their victory tonight !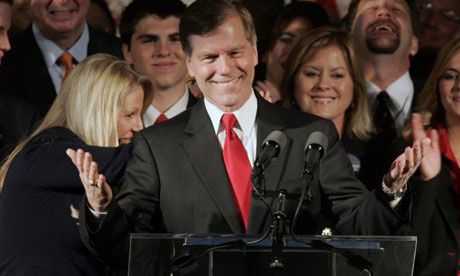 Republican Bob McDonnell greets supporters after winning the Virginia governor's race. Photograph: Steve Helber/AP



Although the White House has done its best today to downplay the significance of the defeats of the Democrats in the two governors' elections, arguing that local issues and concerns about the economy had affected voters much more than president's popularity, Mister O. must be feeling quite worried tonight.

For one year only after his victory, he has already lost many of his staunch supporters, especially among young people.




Moreover, there is a question we may ask ourselves:
why, why if these elections were local, and only local, had Obama bothered to go several times to Virginia and New Jersey recently, to appear with both Democratic candidates ?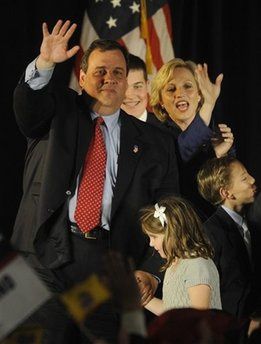 Republican Chris Christie, left, holds hands with his daughter, Bridget, after he and his running mate, Kim Guadagno, right, unseated the incumbent Democratic Gov. Jon Corzine, Tuesday, Nov. 3, 2009 in Parsippany, New Jersey.(AP Photo/Henny Ray Abrams)


Obama had campaigned for both Creigh Deeds in Virginia and Jon Corzine in New Jersey, and appeared in their advertisements.

So, according to me, Obama and his team had better have a close look at these incredibly shrinking figures :
The Democratic vote in Virginia weakened by 12 per cent compared to the 2008 presidential vote and by eight per cent in New Jersey !


So if that's not a message sent to the WHite House, what the hell is it ?