Violence and chaos : welcome to Obama's America !
He had promised to change his country...

he had promised to bring people together again.

He had promised to appease quarrels and tensions.

In a nutshell, he had promised another world, another America.

And there were millions to believe him, to be gullible enough to trust him.


That was one year ago...

And now, what is left of all these lofty speeches, those beautiful words ?

A record unemployment rate : double digit, unseen for more than twenty years.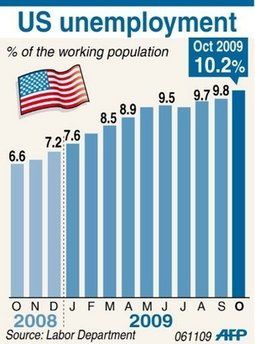 Shootings everywhere, in Texas (yesterday) ; Orlando, Florida, today.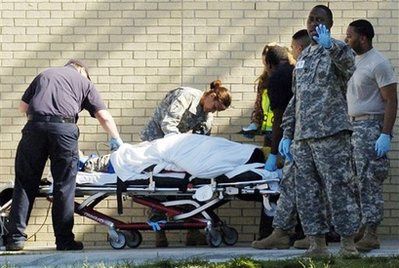 In this Thursday, Nov. 6, 2009 photo, emergency personnel transport an unidentified soldier from the Soldier Readiness Center following a shooting at Fort Hood, Texas. Authorities said Maj. Nidal Malik Hasan went on a shooting spree Thursday at the sprawling Texas post, killing at least 12 people and injuring dozens more.(AP Photo/Killeen Daily Herald, David Morris)

Frustrated people.

Full of hatred...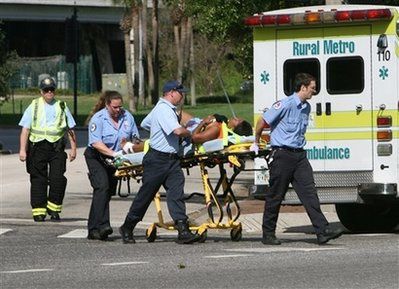 Emergency workers transport a victim from a shooting in downtown Orlando on Friday, Nov. 6, 2009, in Orlando, Fla. Police are searching for a gunman who injured at least eight people at a downtown Orlando, Fla., office building. Orange County Sheriff's Spokesman Jim Solomons says his department is backing up Orlando police and they're still looking for an armed man wearing a light blue polo shirt and jeans. (AP Photo/Orlando Sentinel, Joe Burbankn



Communities fighting one another.

War against the Muslim world, which makes the lives of all immigrants, racial and ethnic minorities extremely difficult in America.

Soldiers so disgusted with these odious wars that they prefer to take a gun and commit a massacre in order to express their despair and to avoid going to Iraq or Afghanistan.

Yes, indeed, Obama has done a lot in a little time.

A lot to destroy his country and his fellow-citizens !