They're having fun while their troops are dying...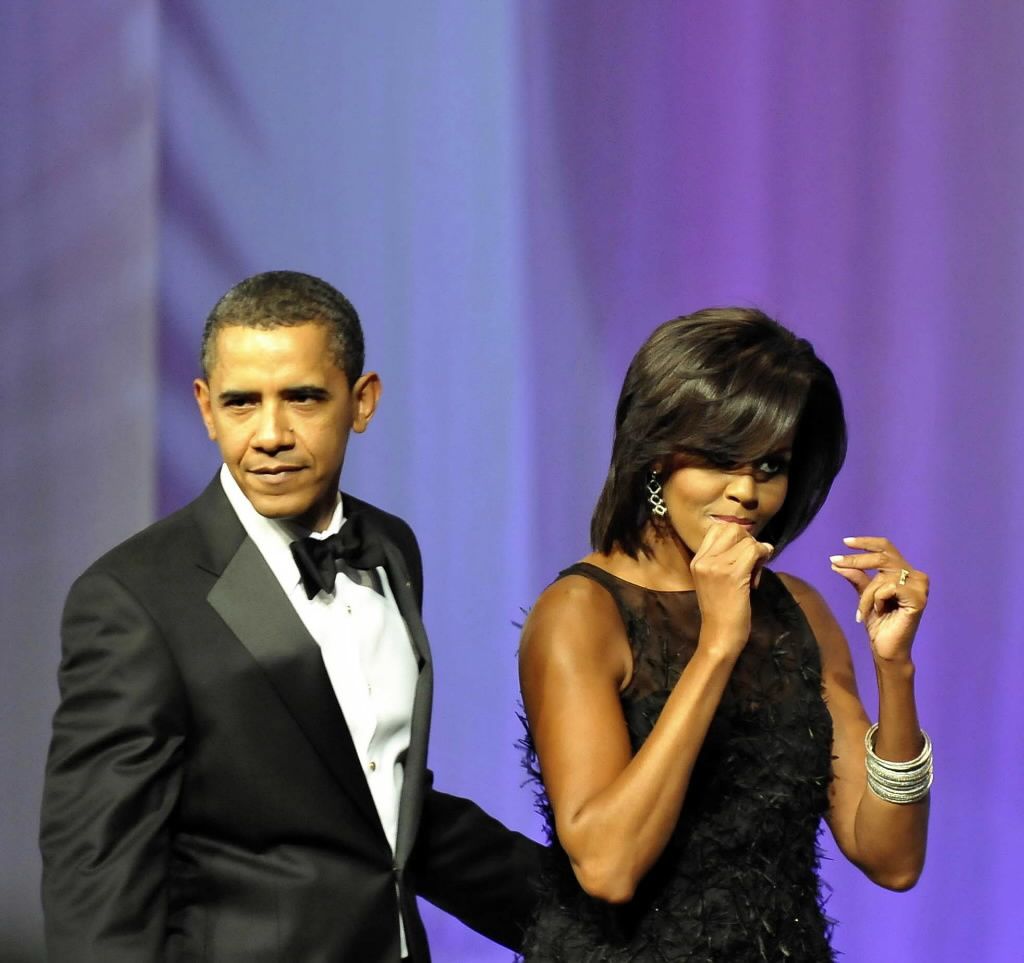 President Barack Obama and his wife Michelle Obama stepped out to some music as they left the Congressional Black Caucus Foundation idinner last night. Promoting his health-care reforms, he said, there comes a time when "the cup of endurance runs over." (Photo by Earl Gibson / AP)




Obama and his wife may have been dancing last night, but meanwhile, American troops keep dying in Afghanistan and in Iraq.

This morning, the French radio announced the death of three French soldiers in Afghanistan.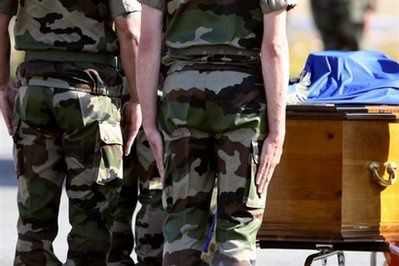 French soldiers stand in front of a coffin during a ceremony in honour of two soldiers killed in Afghanistan, on September 11. Three French soldiers were killed in a lightning storm during a nighttime operation in a valley in northeastern Afghanistan, the French military said on Sunday.(AFP/File/Thomas Bregardis)


For me, there is no doubt about it :
Obama is responsible for these tragic deaths : what is he still doing over there ?

He had promised to put an end to Bush's deadly wars...

I'm so ashamed Sarkozy is following him in this slaughter of Afghan and Iraqi civilians, and in this sending of troops to distant countries in the name of democracy.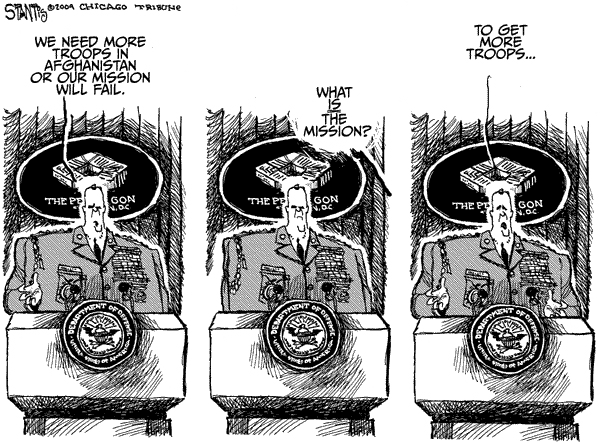 "Democracy" ? But are we sure this is what these countries want ? Have a look at the last elections in Afghanistan !

Now, concerning the tragedy that has just shattered the lives of these poor French soldiers' families, I am fed up. Fed up with Sarkozy's obedience to Obama's orders. What are the French doing in Afghanistan ?

Bin Laden has committed no attack on the French soil, so far.

Even the Americans, the British and the Spaniards, who have been hit by terrorist attacks carried out by Al Qaeda, are asking for a withdrawal of their troops, and would like Obama to put an end to these massacres.

So what about us ?

Sarkozy is like Obama : he does not care at all about all these soldiers dying for nothing.

WHile these young men are passing away, the two men are too busy going to parties with their wives, dancing and celebrating.

And their wives are as careless and heartless as them...

I feel disgusted !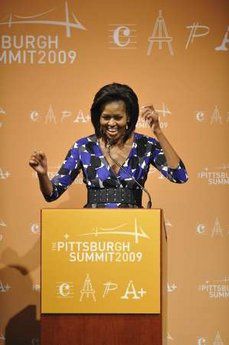 First lady Michelle Obama delivers a speech during the visit with the other first ladies to CAPA high school of art on September 25, 2009 during the G20 summit in Pittsburgh, Pennsylvania.REUTERS/Eric Feferberg/Pool (UNITED STATES POLITICS)

Sorry !
I forgot !


They have to think about playing with the dog !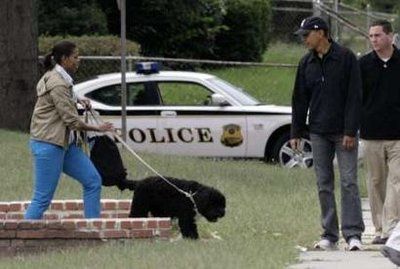 President Barack Obama waits for first lady Michelle Obama and family dog Bo as they leave after watching their daughter Malia's soccer match in Washington September 26, 2009.REUTERS/Yuri Gripas (UNITED STATES POLITICS ANIMALS)