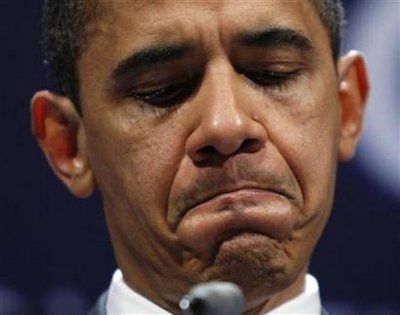 President Barack Obama attends a news conference at the G20 Summit in London April 2, 2009.REUTERS/Jason Reed


The coming week is going to be crucial for the presidency of the Saviour of the world.

At last, we are going to know if he has got the necessary guts to be the leader he was supposed to be.

So far, it must be acknowledged that he has not been very convincing. He has failed to prove his capacity to change America and the world.

Next week, all the troubles he is currently confronting are about to converge on him all at once.


He has to convince Congress, and in particular his own camp, that his health care reform is good.

He has to stop the useless controversy over racism against Blacks, generated by Jimmy Carter's stupid words last week.

Let me just remind you that if there is a racial divide in America,Obama has certainly not been a victim until now. On the contrary, he has profited from it. Indeed, a lot of Americans voted for him because he is Black, and not for his political skills, for he has none !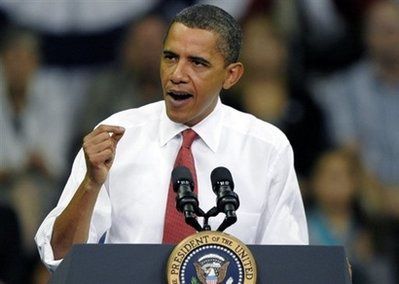 US President Barack Obama speaks at an event in Maryland. Obama will seek to restart stalled Mideast peace talks Tuesday when he hosts a trilateral meeting with Israeli Prime Minister Benjamin Netanyahu and Palestinian president Mahmud Abbas(AFP/File/Jewel Samad)





On the international level, this will also be a very dangerous week for Obama's reputation abroad :

In a span of four days, Obama will plunge into the politics of the United Nations and host a summit in Pittsburgh on the world's wobbling economy. The international stage is coming to him, and no one standing on it with him will have higher stakes.
When the annual meeting of the U.N. General Assembly begins Monday in New York, Obama will be under pressure to push along stalled Mideast peace, prove the United States is serious about climate change and rally allies against the nuclear threats of Iran and North Korea.
When the focus shifts to the Group of 20 summit on Thursday in Pittsburgh, restless leaders in Europe and elsewhere will press Obama to reform risky U.S. financial behavior and get Congress on board.
He also carries the load of two inherited wars that now bear his imprint — the one he's winding down in Iraq and the one that's widening in Afghanistan. Eight years after the Sept. 11 attacks, Obama must hold together international will as he tries to keep Afghanistan from becoming an al-Qaida launching pad again. (source : Kansas City.com)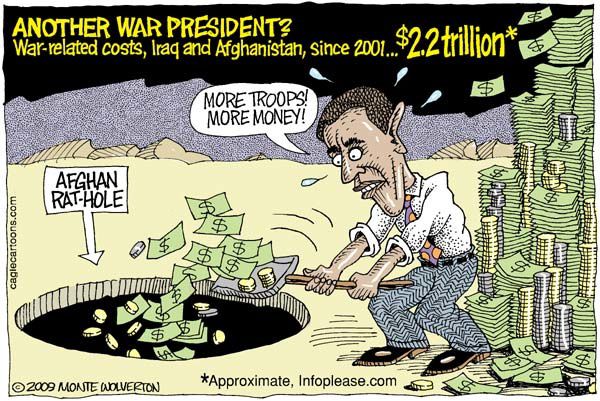 I know a lot of people here in Europe continue to see Mister O. as their hero.

I'm not sure this passion will survive for long. I'm ready to bet that in 2010, the whole world will have understood who Barack Obama really is.