READYING FOR THE NEXT ROUND
Mister O. has just returned from his vacation...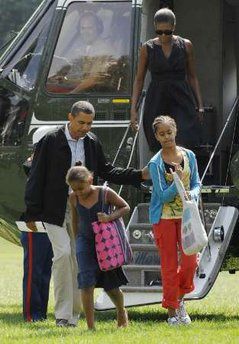 U.S. President Barack Obama (L), with his daughters (2nd L-R) Sasha and Malia and wife Michelle, returns via helicopter from his summer vacation to the White House in Washington, September 6, 2009.REUTERS/Jonathan Ernst (UNITED STATES POLITICS)


He spent five days at Camp David, after spending a week in Martha's Vineyard last week...

But I'm not going to criticize him for having so long holiday, because I know he will soon face a titanic task : he has returned to the capital in order to try to reset his presidency,


In the past already, the Maryland mountain retreat was used by his predecessors as a a secluded place to lick their wounds and decompress : for example, in 1979, Jimmy Carter went there to prepare his famous "Crisis of confidence speech".


Obama is probably getting ready for the very important speech on health care he will pronounce on Wednesday, when he addresses a joint session of Congress, in an effort to convince Senators and Representatives that his reform is the good one.

At the same time, he readies for what can be seen as the second round of his presidency, now that his honeymoon with the American people is over.

With soaring unemployment, two deadly wars that Americans view as unjustified and more and more soldiers killed, a controversy over his address to the children of the nation, a record deficit, very bad polls, Democrats not supporting him anymore and worrying for their seats in the 2010 mid-term elections, and the threat of swine flu everywhere, this second round is likely to be extremely difficult.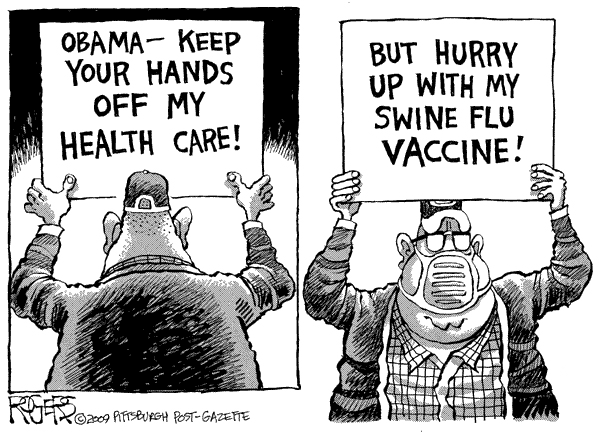 If that were a boxing match, I would not be surprised to see it end in a Knock Out...