SARKO PUTS OBAMA TO THE TEST !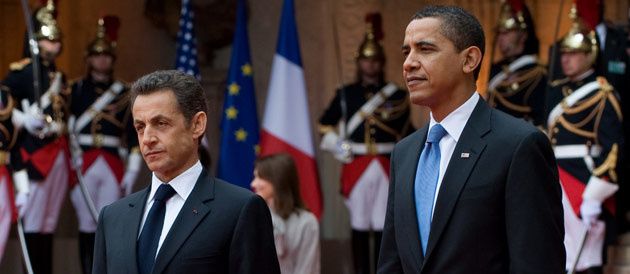 European governments are uniting around French President Nicolas Sarkozy's push to dictate how banks reward their employees, creating tension in what has otherwise been a remarkably unified assault on the financial crisis by the world's major economies.

In advance of a meeting of G-20 finance ministers this weekend, leaders of the U.K., Germany, and France have devised a plan to curb bank bonuses and are putting pressure on the U.S. to join their front.

In a letter, the heads of state laid out three broad principles regarding payment that they want to become binding rules for financial institutions at the larger G-20 summit in Pittsburgh this month.

Bonuses should be "kept at an appropriate level in relation to the fixed remuneration and must depend on the performance of the bank, the business unit, and the individuals," the letter reads.

In addition, "guaranteed bonuses are to be avoided," companies should develop pay policies, and banks should be more transparent.

The letter also spells out that businesses that don't comply should be sanctioned.




So, once again, it will be... Sarko vs. Obama.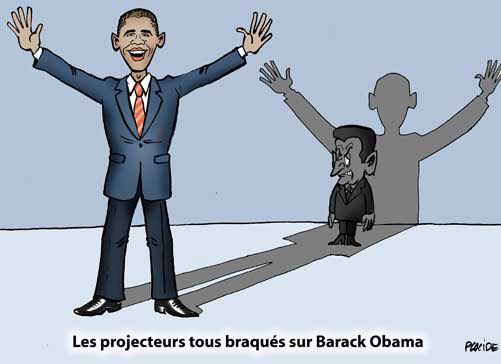 Just as he did ahead of the London summit of G20 leaders in April, our dear Sarko -with the backing of German Chancellor Angela Merkel – is aggressively lobbying for significant curbs on how financial actors reward themselves.

In April, our beloved French president already won agreement to clamp down on international tax havens.

Now, he and his finance minister, Christine Lagarde, are pushing a proposal to cap the amount of money banks are allowed to set aside for bonuses, limit what any one banker could receive, or impose additional taxes on bonuses.


The European position comes as the global response to the financial crisis enters a new, and in some ways, more challenging phase.

However, while the issue of bank bonuses has emerged as a flashpoint in Europe, the Obama administration is less engaged on the subject, even though a report by the New York Attorney-General's office said nine banks that received government aid paid bonuses of nearly $33-billion (U.S.) last year.


So now, what the world expects from the US financial system is a change in its incentive structure of those who drive global finance.


But this is something Mister O. will probably be reluctant to do...

SO far, he has had hard political words on the subject, but what has he done ? Which concrete measure has he taken ?

Now, will he follow his pal, Sarko, on this path ?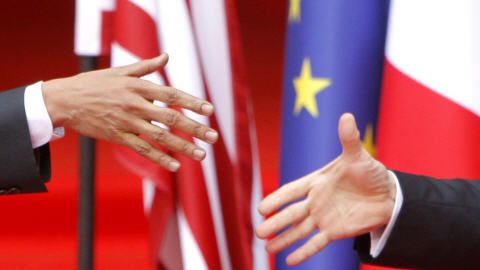 This is the moment to show everybody he can bring in the change he spoke about during his campaign !


"Change you can believe in ?"

Mister Obama, I know you don't really like Sarkozy, but this time...
I'm afraid he is right...
And you'd better listen to him !