WARS ABROAD ; WAR AT HOME
Surprise: Barack Obama is only human, after all.
Not only has he failed to put an end to the two foreign wars started by his predecessor George Bush, but he is also at the origin of a new one, at home : a new culture war.
As the British newspaper the Mirror puts it today :

... he doesn't walk on water, cannot leap tall buildings in a single bound, or even manage to push through the US Congress every single one of his healthcare reforms, the most ambitious in half a century.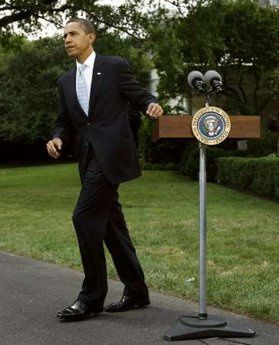 U.S. President Barack Obama walks away after speaking about the elections in Afghanistan from the White House in Washington August 21, 2009. Obama said on Friday the Afghanistan election was an important step forward but warned that violence may continue.
REUTERS/Kevin Lamarque (UNITED STATES POLITICS)

And, as all presidents, he disappoints those who have voted for him.
But Obama has managed even more than his predecessors : he has succeeded in infuriating those who do not agree with his policies, because of his arrogance.
From AP Yesterday :
A new poll says that Americans, concerned over the future of health care reform and anxious about the growing federal budget deficit, are losing faith in President Barack Obama.
The Washington Post-ABC News survey found that less that half of Americans — 49 percent — say they believe the president will make the right decisions for the country. That's down from 60 percent at the 100-day mark of the Obama presidency.
The poll published Friday says Obama's overall approval is 57 percent, 12 points lower than it was at its peak in April. Fifty-three percent disapprove of the way he's handling the budget deficit and his approval on health care continues to deteriorate.

The national survey was conducted Aug. 13-17 and has a sampling error of plus or minus three percentage points.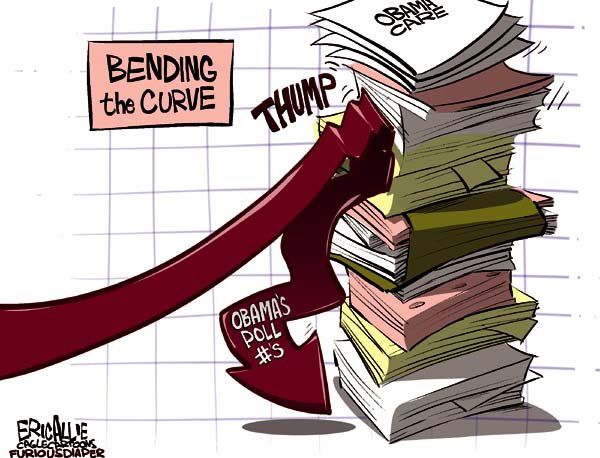 So seven months after his election, I'm afraid we must face the truth : this man won't be the Saviour of the planet, as he cannot even be the Saviour of his own country !
The only thing he has managed to do is exactly the contrary to what his supporters wanted him to do :
He has revived virulence and vitriol in American politics.


A lot of Obama's voters had chosen him because they had hoped his election signalled the end of the culture wars that have dominated American politics for a generation.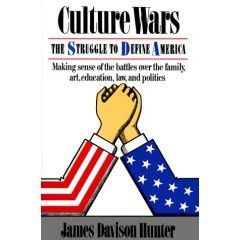 And yet the cultural divide in America is proving to be durable, and damaging.

The health-care debate has given American conservatives something to sink their teeth into.
Some have called Obama a socialist and a Marxist, and the MSM is all too happy to make us believe that all those who oppose Obama are dangerous individuals, members of the militias which hate the government.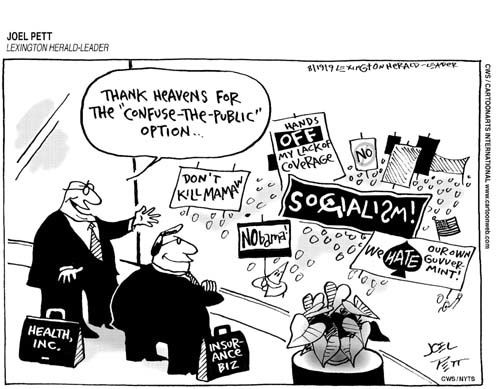 So now the culture war has never been so violent, with left-wing associations protesting aloud against this resurgence of extremism and radicalism :

according to the Southern Poverty Law Centre, which tracks the activities of hate groups in the US.

The left-wing group warns in a report this month that violencetinged radicals are riding the wave of rightist anger: "Almost a decade after largely disappearing from public view, right-wing militias, ideologically driven tax defiers and sovereign citizens are appearing in large numbers around the country."



The rallying point for anti-Obama sentiment is the fear of big government. It plays into two important strains in American culture: a yearning for personal liberty and a suspicion of the state.

But be careful : contrary to what you will certainly read or hear, the rallying point is not Obama's race.
If you are against big government, it does not mean you are a racist.
If we look at today's poll, we realize a majority (not a minority) of Americans, are concerned over the future of health care reform and anxious about the growing federal budget deficit, and are losing faith in the U.S. President


This has nothing to do with racism, has it ?
To conclude, on Sunday, Barack Obama will go on holiday to Martha's Vineyard in Massachusetts - but with two wars abroad, one war at home, due to his stubborness to reform the U.S. health system, and a worldwide recession, it is unlikely that he will be able to relax.