Obama is gonna need a God of a dentist and a seriously good gastroenterologist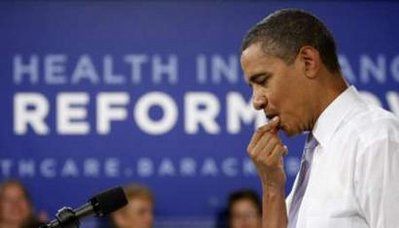 U.S. President Barack Obama speaks during an Organizing for America national healthcare forum at the Democratic National Committee Headquarters in Washington August 20, 2009.
REUTERS/Kevin Lamarque (UNITED STATES POLITICS HEALTh




The first Obamacare talking point for which Obama is being glass jaw punched, is entirely his doing. The figure always advanced by himself and his administration of 46 millions uninsured Americans is a complete fabrication. Once the illegal immigrants, the legal residents, the Americans citizens in financial position to afford medical insurance but choosing not to, and the Americans qualifying for Medicaid. CHIP, and Medicare but not currently enrolled, are taken out of the picture, that leaves around 10 million people. And most of those are only short term uninsured.
.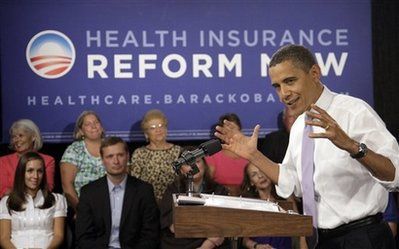 President Barack Obama speaks during the Organizing for America National Health Care Forum, Thursday, Aug. 20, 2009, at the Democratic National Headquarters in Washington.
(AP Photo/Alex Brandon)





.
It did not take long to the opposition to sniff this one out.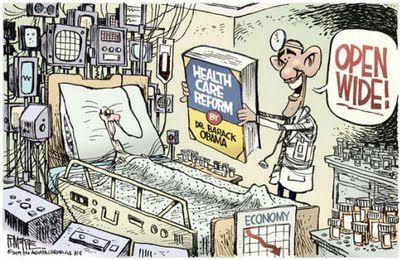 Also, contrary to the obnoxious view of the American people by the Obama clique, the Americans are very well informed.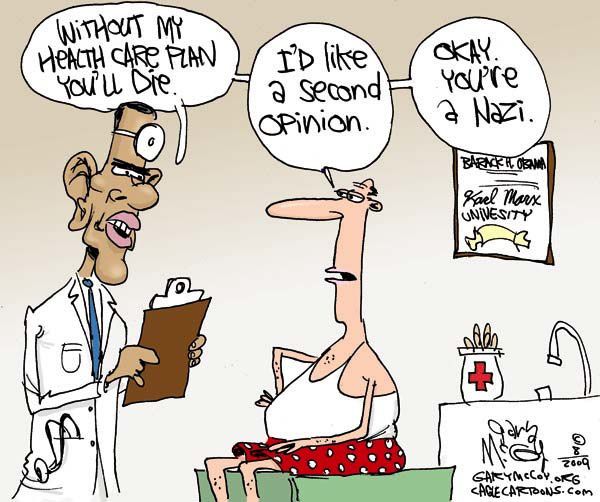 They may not always look it, but they know very well what they are talking about and they know that one of the most urgent things to address is tort reform. Medical liability insurance is prohibitive at best. In some states for some specialties is not even feasible. Better not get prego in Florida. Good luck to find an obstetrician. And nowhere in the 1,000 pages of Obamacare is the subject even raised.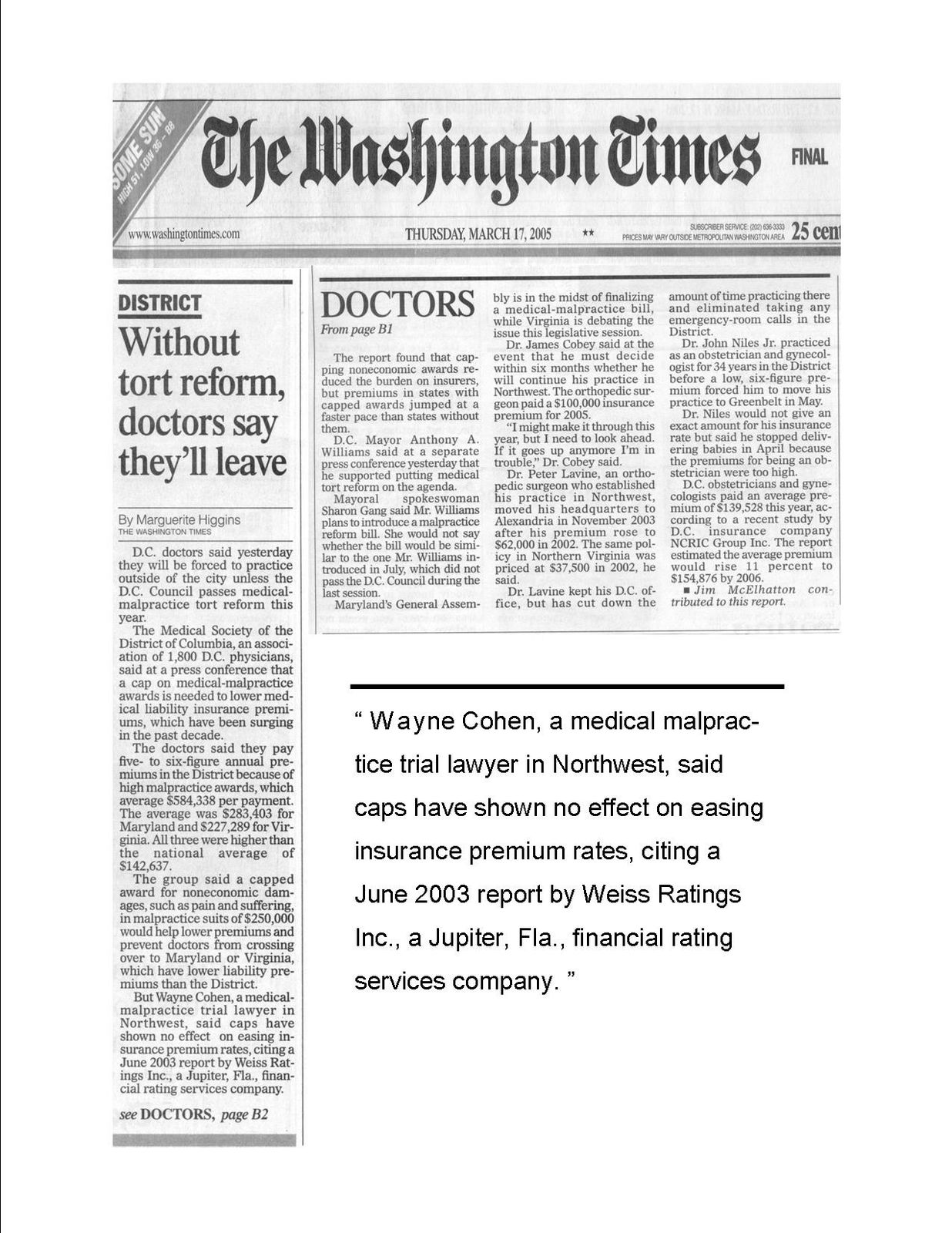 In short, the American system works for most of the American of the population. However, adjustments are needed: Tort reform, nationwide open market and portability.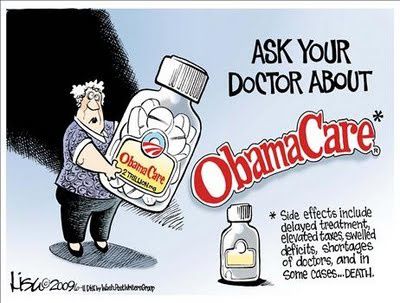 That is what the Americans want. Nothing to do with what Obama wants to force down their throats. The last polls are showing a growing majority the population opposed to Obamacare. His job approval ratings are following South: 47% at Rasmunssen and falling.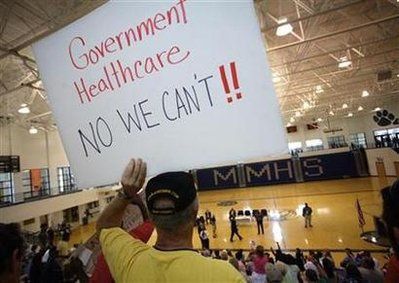 An opponent to health care reform holds a sign as he listens to Congressman David Scott (D-GA) during a town hall meeting on health care reform at Mundy's Mill High School in Jonesboro, Georgia, August 15, 2009. REUTERS/Tami Chappell





Seems like Obama bit more than he can chew. I predict a severe case of indigestion in the months to come.





Article written by : French Nail