You are American, and you don't agree with Obama's policies?

Well, you should be ashamed !

Look at what you are... Look at what you look like...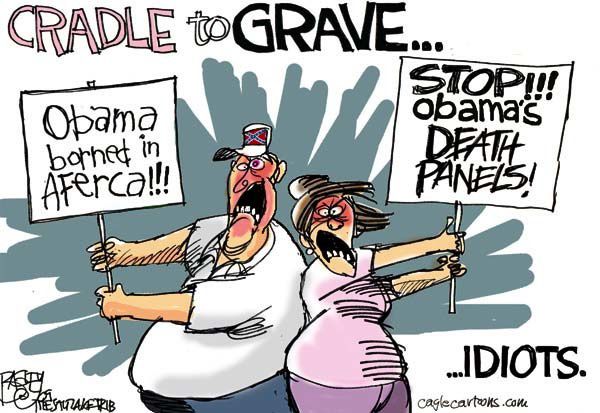 http://europumas.over-blog.com/pages/ARMED_MEN_SEEN_OUTSIDE_OBAMA_EVENT-1648279.html


You are a bloody right-wing extremist in favour of guns, you are the member of a militia which seeks the destruction of the American government ; you are racist ; ultra convervative, and you are almost illiterate. But, above all, you cannot tolerate that your country elected a Black man at its presidency.

Isn't that portrait horrible ?


So now ... I hope you are willing to make your mea culpa, aren't you ?

What you have to do is to back down, submit to the law of the strongest, and to...
... shut up !