A CRISIS ? WHICH CRISIS ?


The First Family is scheduled to arrive in Phoenix around dinner time today after a visit to Yellowstone National Park and a health-care town hall in Colorado.

They are to land at Sky Harbor Airport Saturday evening, and will stay at the Phoenician.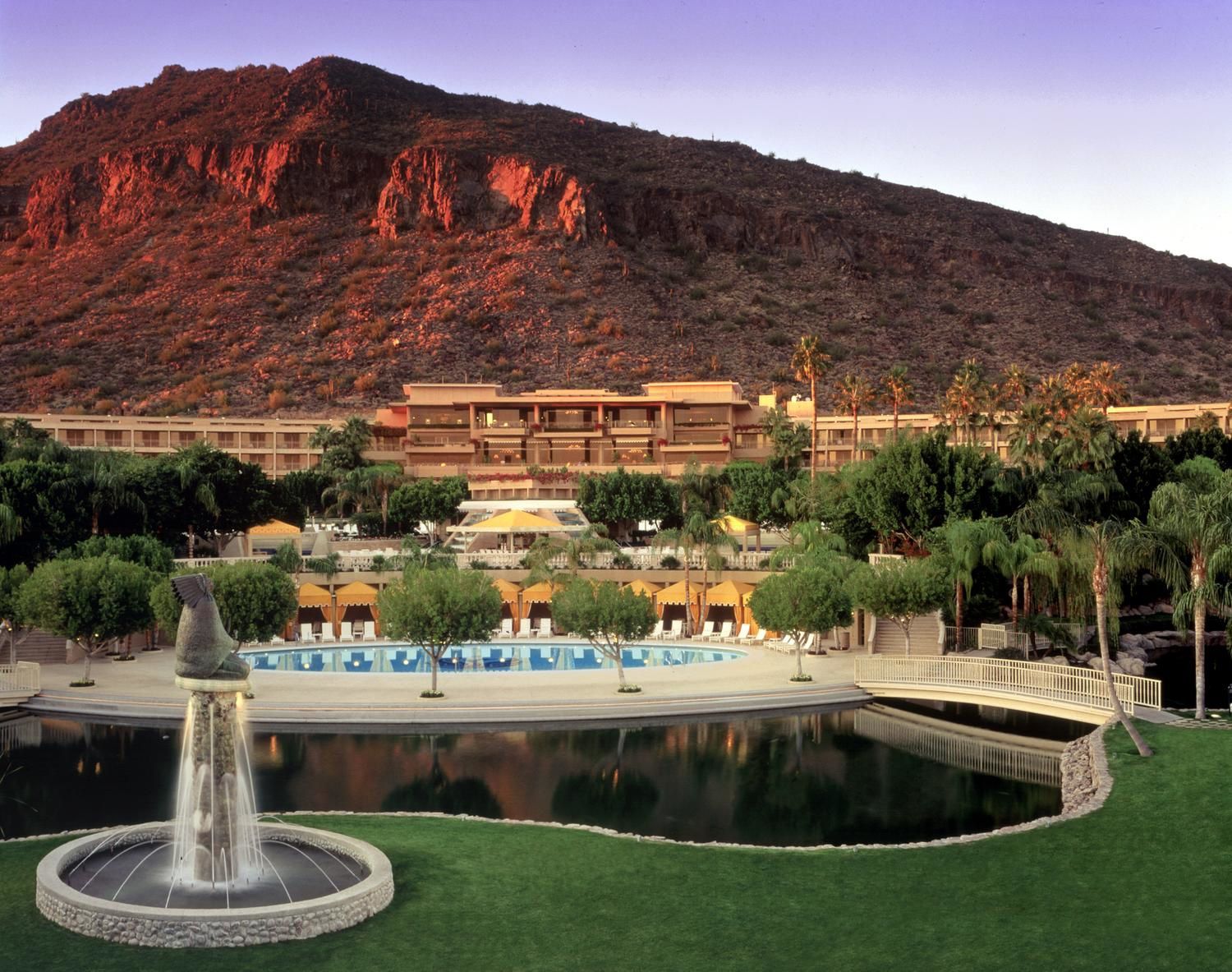 Phoenician Hotel




Sunday morning, the family is scheduled to fly to the Grand Canyon, and return to Phoenix Sunday evening.

Monday morning, the President will address the National Convention of the Veterans of Foreign Wars at the Phoenix Convention Center.


There are marches planned by both his supporters and opponents, but organizers of the protests said they do not plan to organize and make their signs until Monday morning before President Obama's speech.

However, protesters were already present in Montana yesterday, the first stage of the presidential trip.


Mister O. was in Belgrade (Montana), where he presided over a town hall.

There, he blamed the media for devoting too much attention to angry protesters at healthcare town halls across the country.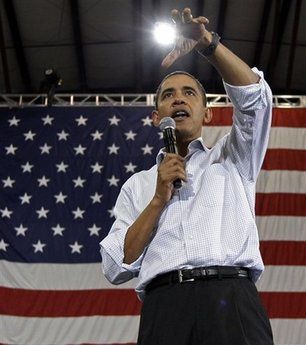 President Barack Obama speaks during a town hall meeting in a hanger at Gallatin Airfield in Belgrade, Mont. Friday, Aug. 14, 2009.
(AP Photo/Alex Brandon)

Not once did he recognize any mistake... NO, he simply preferred to put the blame on others, as usual.

However, there are some courageous people, who are determined not to let him do what he wants without resisting, and who are not afraid to express their opposition aloud.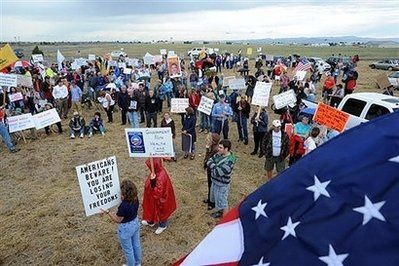 Protesters congregate outside a town hall style meeting attended by President Barack Obama at a hangar at Gallatin Field Airport in Belgrade, Montana. Obama on Friday blamed headline-hungry television networks for enflaming an ugly backlash by foes of his top priority effort to offer health care to all Americans.
(AFP/Getty Images/Anne Sherwood)






And, contrary to what the MSM says, those people are not right-wing extremists.

For instance, doctors are now joining the camp of the protesters.

"When you look at how the House bill is written, there are actually enormous protection that will give a forever monopoly to a handful of small private health insurance companies," said Dr. Eric Novack, who plans to speak at a protest Monday. "Complete control over all the health and healthcare of Americans."

Novack has been heavily involved with healthcare reform, and said change is necessary, but not the kind President Obama is proposing.



But Obama does not care...

What he wants is to enjoy luxury hotel rooms, which has become his favourite pastime since he was elected president.




As I said, the president and his family, will be arriving tonight for a two-night stay, are expected to stay at the Phoenician on Camelback Road at the base of the iconic mountain.

The Phoenician is one of a handful of resorts in metropolitan Phoenix to earn five-diamond status, the highest accolade from AAA. Canyon Suites, its even-more-exclusive hotel-within-a-hotel, also has five diamonds.

It includes :
Phoenician's mother-of-pearl pool, Centre for Well-Being spa or check out its new restaurants, including J&G Steakhouse by celebrity chef Jean-Georges Vongerichten.

It's unclear whether the Obamas will be staying in the main resort, Canyon Suites or the Phoenician Residences, an enclave of homes on the resort's golf course.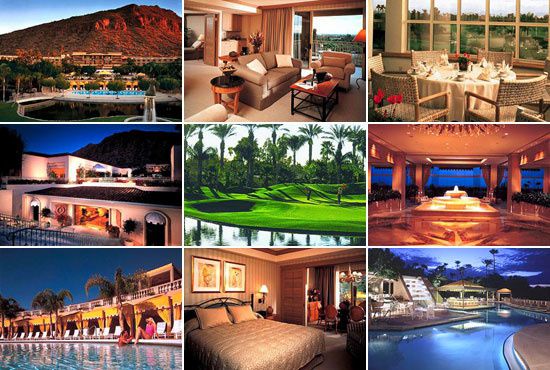 On Thursday, the hotel's Web site had the presidential suite available this weekend at $1,600 a night. It was not available on the Web site on Friday.

The 60-room Canyon Suites shows no availability this weekend.

But don't be shocked by all this luxury :
This is not an official vacation like the one planned in Martha's Vineyard later this month, complete with a reported $25,000 vacation rental on a privately owned farm !

For sure, the First Family has a lot of money to spend, contrary to most Americans, who are broke.

Not only will they enjoy their suite, but they are also expected to shop in the luxury shops next to the hotel.
Kate Birchler, senior marketing manager for Scottsdale Fashion Square, just over a mile from the Phoenician, thinks that Obama's schedule leaves plenty of time for a shopping trip, and she is ready with her sales pitch.





The resort is currently owned and managed by lodging giant Starwood Hotels & Resorts, parent of the Westin, Sheraton and W brands, among others.

During a combination business/sightseeing trip to Paris and London earlier this summer, the Obamas dined at the restaurant at the Eiffel Tower, a French bistro and a British pub and also squeezed in some shopping, according to media reports. In Paris, they had preferred the bistro to the invitation of the Sarkozy couple at the Elysée Palace ! Nicolas and Carla Sarkozy still resent the Obamas for the offence !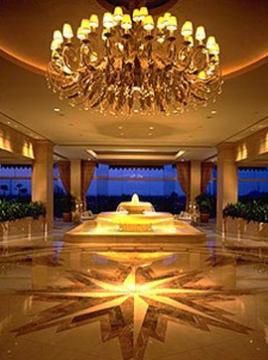 To conclude :
There is a crisis in America, but, visibly, it does not affect the first family...