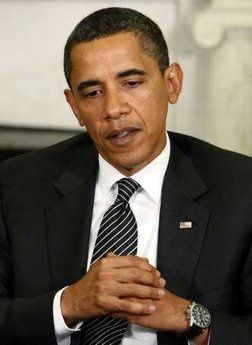 We had been promised miracles...

We had been promised that everything would be different, everything would start from scratch.

A Saviour was supposed to revolutionize everything, in a country that was facing a severe crisis, a moral, political, financial, and economic crisis.

But now, nine months after his election, and seven months after his inauguration, what are the results ?

Where have all those wonderful promises gone ?

What kind of revolution has he been able to make since he was elected ?

What has he done for all these poor people who are suffering ?

Not much indeed !

What shows it is a recent poll : it indicates that Obama's popularity is sinking.

All those who had once believed their hero would save them are now realizing they have been fooled.



America is feeling sick, and its saviour has no reaction.

What were the news recently ?

We've just learnt that California, which has always been the symbol of the American Dream, the state which has fascinated and attracted millions of people all over the world, is bankrupt.

And what is Obama doing ?

Nothing !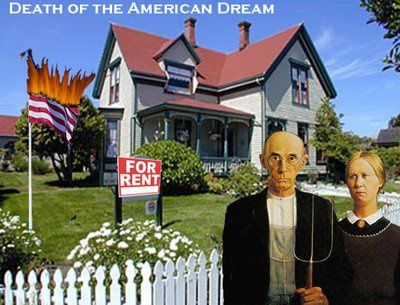 Similarly, the economic situation of the whole country is not improving, contrary to what Obama said a few days ago, and although the MSM tries to make us believe the recession is over.

That is a lie, for the recession is still real.


Those who are called "the left behind" have never been so numerous.

And since Obama came to power, their situation has kept worsening.

This summer, the French daily newspaper Le Figaro, publishes a series of lively reports about 0bama's America...
And the situation it depicts is not pretty...

Last week, a very interesting article entitled "At the very bottom of America" was describing how people live in small towns in Kansas...
( http://www.lefigaro.fr/voyages/2009/07/27/03007-20090727ARTFIG00269-au-fond-du-trou-de-l-amerique-.php )

And what do we learn in this report ?
That America is in very bad condition...

As I was reading this article about the situation of these poor people called " The white trash", I had the impression to be back to the thirties, during the Great Depression, when those nicknamed "Okies" (portrayed in Steinbeck's Grapes of Wrath), were forced to leave their native states of Oklahoma (hence their nickname) or Kansas, because they could not survive there, and migrated to California hoping for a better life.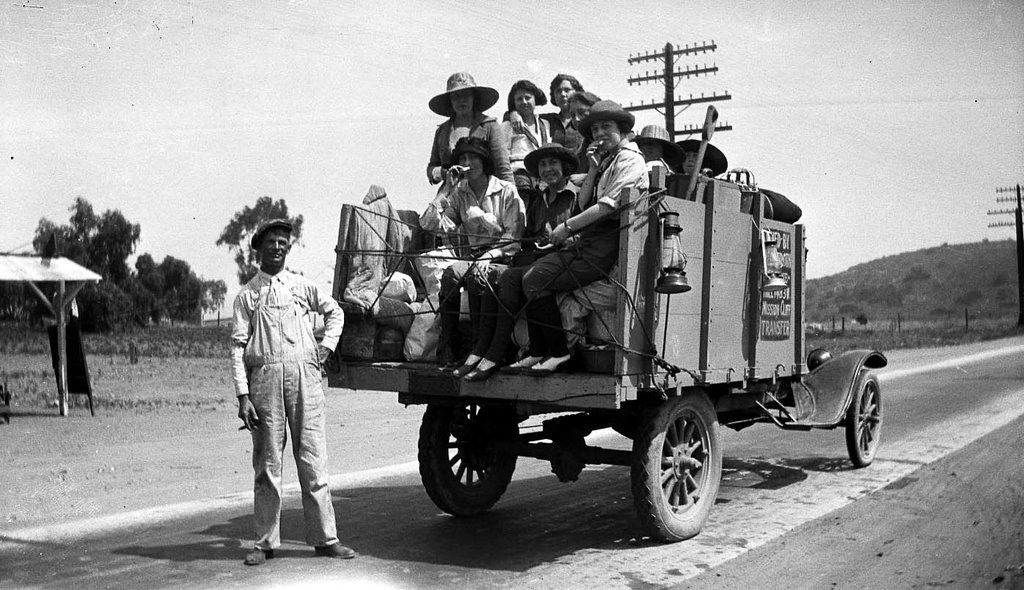 Unfortunately, today, they do not have this opportunity, as California is no solution, as it has nothing to offer !

Let's face it, even if it is cruel...

Obama's America does not fascinate anybody anymore...

This man was a fraud from the start, and although he keeps making promises, as here in this supermarket... promising universal health care...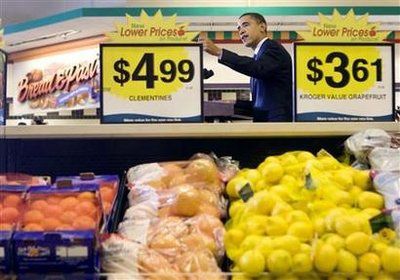 President Obama holds a town hall meeting about health care at the Kroger Supermarket in Bristol, Virginia, July 29, 2009.
REUTERS/Larry Downing

A clown !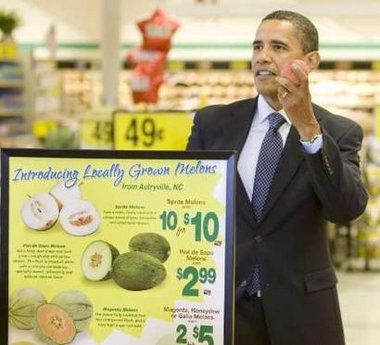 President Barack Obama holds up a piece of fruit after biting into it after a town hall meeting about healthcare at the Kroger Supermarket in Bristol, Virginia July 29, 2009.REUTERS/Larry Downing (UNITED STATES POLITICS HEALTH)
Quite ridiculous, isn't he ?


Whatever he promises...
And although he may swear his health care reform will help the most fragile, the most destitute...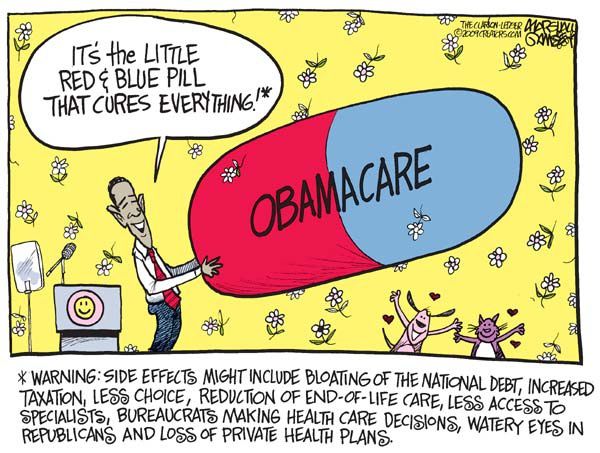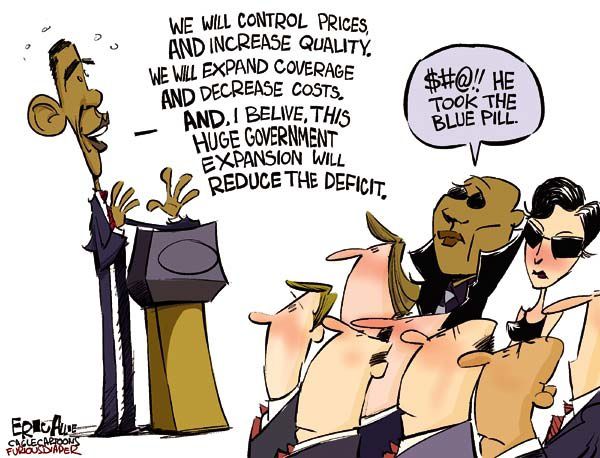 Today, for sure...

Nobody believes him !