Fixing health care has become a consuming priority of the Obama presidency.



Mr. Obama says he wants to sign a health-care reform act by Christmas.
But this appears to be totally unrealistic, for the obstacles to his plan are numerous, and so are his own contradictions.

Two days ago, Mister O. urged the House of Representatives to pass legislation by the end of July that would envelop the 46 million Americans who have no coverage.
Standing beside him - after a White House meeting with the President, Vice-President Joe Biden and other members of the Democratic House leadership - House Speaker Nancy Pelosi promised to deliver.
"Our goal is to have a healthier America. Our legislation will be on the floor by the end of July, I am quite certain," she declared.


Ha ! Ha ! Ha !
Who believes Mrs Pelosi, now, after all her lies, especially on the Bush administration's controversial methods of interrogation of suspects. She pretended not to know anything about the tortures of prisoners, whereas everybody knows that Democrats were the accomplices of Bush, Cheney, and Rumsfeld, and never protested against such human rights' violation.

Now it is the same lie when she promises to achieve an health care reform soon. Everybody knows that Democrats are deeply divided on the question, especially the Moderate Democrats and those who are situated on the left of the Party.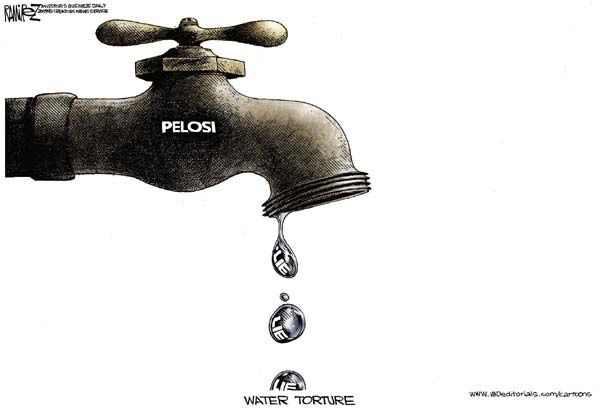 In reality, the Obama administration's health-care reform plan has three goals, each potentially in conflict with the others:
- It must provide health-care insurance to the 46 million Americans who currently lack any;

- it must preserve the right of consumers to choose their doctors;

- and it must lower costs in a health-care system that currently consumes 17 per cent of the nation's wealth. (For most other developed countries, the figure is around 10 per cent).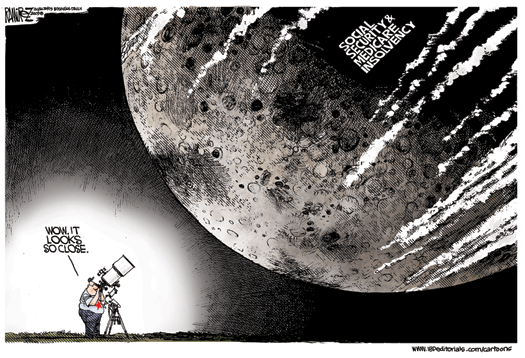 Independent analysts estimate that it would cost $1.5-trillion (U.S.) over 10 years to expand coverage to include all Americans - this at a time when trillion-dollar deficits threaten to overwhelm the federal government's finances. To complicate matters, the administration reported this week that the fund that supports Medicare, which provides coverage for seniors, is expected to be exhausted by 2017.


So the problem is obvious :
where does Mister O. expect to find the money?

Congress is looking at a plan that would treat the benefits that employers pay on behalf of employees as income that the employees must pay tax on. This would bring in as much as $250-billion a year. But those with health insurance would effectively be subsidizing those without, something Mr. Obama opposed when Republican presidential nominee John McCain pitched it during the election.
Another proposal, favoured by Mr. Obama, would create a public health-insurance provider to compete with private providers. The competition, in theory, would lower costs and expand coverage.
But insurers and health-care providers passionately oppose the plan.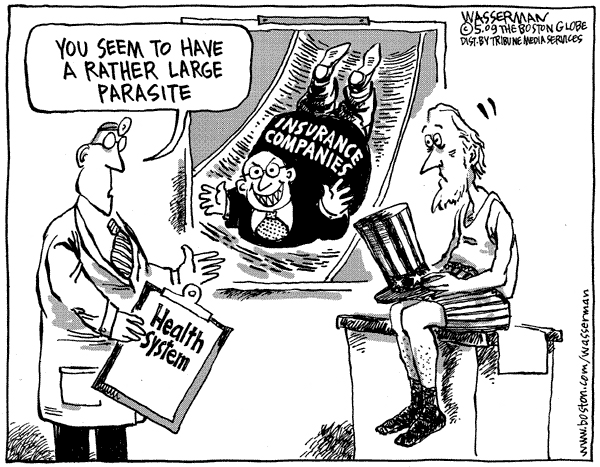 Supporters of the President on the left equally passionately demand a publicly funded alternative to private insurers. Howard Dean, the former chairman of the Democratic National Committee who ran unsuccessfully for the Democratic presidential nomination in 2004, has vowed to fight any health-care reform that relies on private insurers.
"If there is no public insurance option ... then this is not reform at all," he said in a conference call this week sponsored by the social activist group MoveOn.org.


However, Obama has not ruled out letting private insurers run the system, provided they can lower costs and expand coverage.
Which is the nub of it. The more Congress involves private insurers, the better its chances of winning over conservative Democrats and moderate Republicans in Congress - without which reform legislation might not pass - while also avoiding an industry-wide revolt.
But such a course risks alienating and infuriating Mr. Obama's most enthusiastic supporters. It is difficult to please everybody !

All these difficulties and contradictions remind me of Hillary Clinton's unsuccessful attempt to reform the health-care system when she was First Lady in 1993. Everybody criticized her then for failing to propose an acceptable plan, she was even accused of being responsible for the terrible Democratic defeat in the 1994 Congressional elections.

Now I suppose that the same Democrats who had blamed her so much at that time are realizing that their hero is not superman, for he does not seem to be able to propose anything better than his former rival in the Democratic primaries.