On May 8, 1945, President Harry Truman announced in a radio address that Nazi Germany's forces had surrendered in World War II, and that "the flags of freedom fly all over Europe."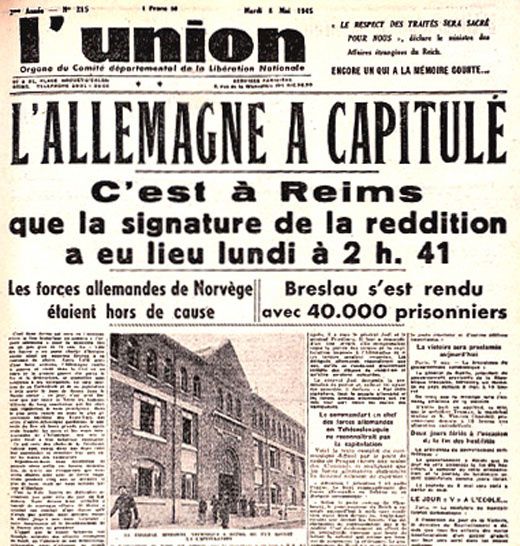 Germany capitulated !


As we are celebrating this historical event today, and the end of the Second World War, we must pay a tribute to those famous American presidents who have achieved such great things, for their country and the world :
from George Washington to Thomas Jefferson, from Woodrow Wilson to Franklin Roosevelt, from Harry Truman to Bill Clinton.

But, sorry, we won't pay a tribute to the current president of the USA !

In less than a month, Mister O. will travel to the Normandy beaches of France, to attend commemoration ceremonies for the World War II D-Day landings.



The problem is that I'm afraid this does not mean anything to him, for he does not seem to be an expert in History.

In today's Times, there is an interesting article about Barack Obama's approximations, mistakes, and lies, when he speaks about History.

It is entitled :
"Second World War History is not Barack Obama's Strong Suit" :


Barack Obama is a history buff. When he makes a political point he instinctively reaches for the historical parallel: the Lincolnesque "team of rivals" making up his Cabinet, Winston Churchill's attitude to torture or his own family's experience of the Second World War.
The only problem is that he sometimes gets history wrong.
His plan to visit Buchenwald is in part a tribute to his great-uncle, Charlie Payne, who participated in the liberation of Ohrdruf, a satellite camp.
Last May, however, Mr Obama said that his uncle "was part of the first American troops to go into Auschwitz". Republicans pointed out that it was the Soviets who liberated Auschwitz.
"Unless his uncle was serving in the Red Army, there's no way Obama's statement can be true," a Republican spokesman said.
The Democratic candidate issued a correction, but critical historians have found earlier examples of Mr Obama's elastic approach to the facts. In 2002 he cited the wartime experiences of his grandfather, Stanley Dunham. "My grandfather . . . heard the stories of fellow troops who first entered Auschwitz and Treblinka."
Treblinka, like Auschwitz, is in Poland, and was also liberated by Soviet troops.
Last week Mr Obama extrapolated from another historical example — the prohibition of torture in wartime Britain — to conclude: "Churchill said 'We don't torture' when . . . all of the British people were being subjected to unimaginable risk and threat." Historians pounced again, with a flurry of blog postings pointing out that there was no record of Churchill explicitly banning torture.
Mr Obama will come to Europe next month, in search of history, to mark the 65th anniversary of the D-Day landings. But as he has discovered, history is a double-edged sword.






Mister O. had better revise his history lessons before he comes to France in June, in order to avoid committing a gaffe.

Meanwhile, I would like to address a personal message to all Americans :

although I often criticize their country here because it is now led by a fraud, I, and all French people will always be grateful to them for what they did in 1945.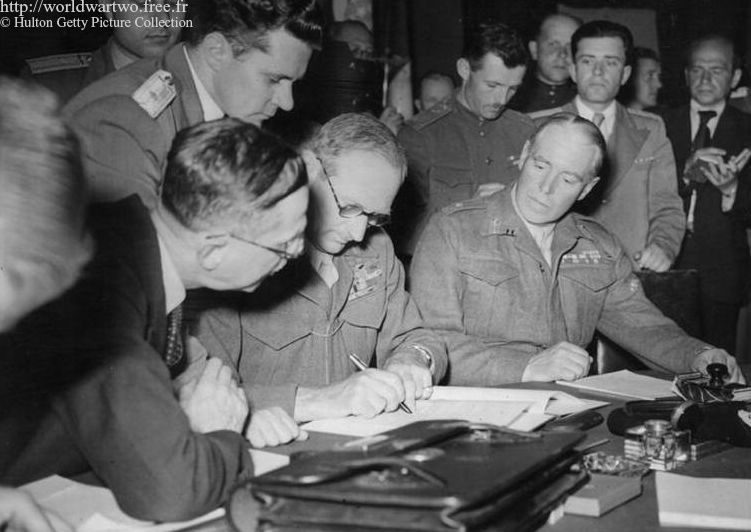 Today is the day of the signature of the armistice, and, although America's foreign policy in Iraq or Afghanistan is unacceptable for many Europeans, we will always remember that sixty five years ago, Europe would never have been liberated from the Nazis if courageous American soldiers had not fought and sacrificed themselves in the name of freedom.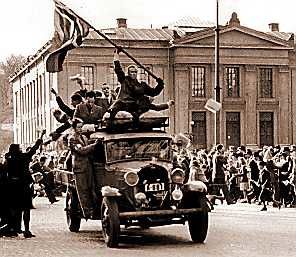 So, thank you America !