Obama is ungrateful...




American newspapers are currently facing great difficulties.


And yet, on Monday, the White House said it was not the gouvernment's role to help the press :

The newspaper industry's woes are producing "a certain concern, a certain sadness" at the White House, spokesman Robert Gibbs said at Monday's press briefing. A Senator, Mister Benjamin Cardin,. introduced a bill he calls the Newspaper Revitalization Act. It would allow newspapers to operate as educational nonprofit entities with a tax status similar to public broadcasters, churches and hospitals.
Gibbs was asked about the situation at the Boston Globe. The Globe is owned by the New York Times Company which had threatened to close the Globe unless workers offered major pay and benefit concessions.
The Globe is reporting today that management won't file a plant closing notice required to shutter the newspaper after reaching cost saving agreements with six of seven unions involved in negotiations for concessions.
The press secretary noted the President's support for a strong and free press but added, "I don't know what, in all honesty, government can do" about major cutbacks and closing in the newspaper industry. Gibbs said he had not asked President Obama "specifically about assistance" for newspapers.
The woes of the newspaper industry are now front-page news. A shift in readership to free Internet sites and plummeting advertising revenue have forced venerable publications such as Denver's 150-year-old Rocky Mountain News and the 146-year-old Seattle Post-Intelligencer to close.
Surviving newspaper companies, including McClatchy Newspapers, are doing so through drastic budget cuts, downsizing, asset sales, layoffs, furloughs and salary and benefit cuts. During the past year, media companies have cut 41,000 jobs. Even so, some newspaper giants, such as Tribune, are in bankruptcy

Calling it a necessary pillar of democracy, a Senate subcommittee examined the state of American journalism Wednesday at a time when newspapers are being shuttered and downsized and network TV news audiences are declining.
.
Now, members of Congress, who sometimes bristle at press coverage of them, are searching for ways to help buck up an industry that many Wall Street analysts think is well past its prime in the Internet age.
The papers' advertising and subscription revenue would be tax-exempt, and donations to the publications would be tax-deductible. The papers would lose a degree of independence under the bill: They'd no longer be able to endorse political candidates.
However, Obama does not say anything...

It is strange, this lack of gratitude.

Has he forgotten what the press did for him last year ?



If there had not been the fourth power to praise him to the skies, and to introduce him as a Messiah, the American voters would never have elected him, as he was mostly unknown by the public and had no experience !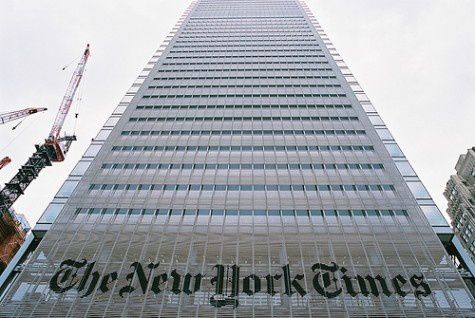 So, instead of turning his back to them now that they are in trouble, Mister O. had better remembering that it is thanks to them that he is in the White House today.

And he could be a little more grateful !

In any case, the newspapers only get out of it what they put in it.
They had hoped that if they helped get elected a man they saw as a media phenomenon, that would increase the number of their readers, and maybe, they would get out of difficulties.

Well, now they realize that their plan has failed.


Obama's election has not improved their situation.

And now, their pet does not even lift a finger to help them !