NOW OBAMA OFFENDS THE DUTCH !
Yesterday, we described the feeling of disappointment which is spreading all over Germany after three months of Obama's presidency.

Today, the second on the list of European countries which have already lost hope are the Netherlands.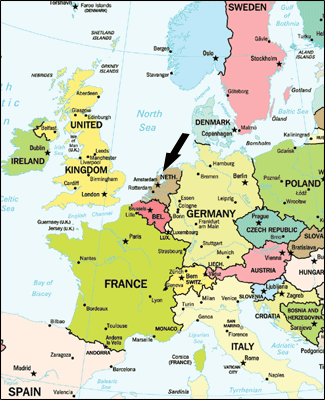 On Monday, listening to the American president, the Netherlands were astonished to learn something they did not know so far : they are a tax haven !

Barack Obama has spoken a little too fast, and apparently, he has launched an accusation against the Dutch which will complicate the diplomatic relations between the US and Holland in the future.


Obama on Monday presented a series of proposals aimed at curbing the tax benefits enjoyed by companies and wealthy individuals harboring cash in offshore accounts, including in the Netherlands.

These measures were supposed to have implications for American firms with Dutch subsidiaries.
Obama didn't name the Netherlands in his speech, but a briefing note attached to the announcement stated that 83 of the 100 largest US corporations have subsidiaries in tax havens, most notably the Cayman Islands, Bermuda, Ireland and the Netherlands.


US multinational corporations in 2004 paid only 16 billion dollars in US taxes on 700 billion dollars in foreign earnings.
The Netherlands reacted angrily to the claims.
The Netherlands is not a low tax country, but has 'average taxes', a spokesman for the finance ministry said. Speaking in Brussels, finance minister Wouter Bos said the claim could damage the country's reputation and was 'completely wrong'.



In a reaction to the US media, the Dutch embassy in Washington said it was surprised that the White House should qualify Netherlands as a low-tax country.
"This is factually not correct," the statement said. "Dutch corporate taxation is fully transparent and the rate is 25.5 percent, which puts us in the medium-tax rate category and not in the low-tax category."

(sources : DutchNews.nl and ncr.nl)




Seeing that this accusation was threatening to provoke a diplomatic incident, the White House has just decided to make a step backward :
We have just learnt this morning that the United States is to remove the Netherlands from its list of tax havens , junior finance minister Jan Kees de Jager told reporters late on Tuesday night.



So let's sum up :
After offending Britain and its prime minister Gordon Brown,
France and its president Nicolas Sarkozy,
Turkey and Armenia over the question of the Armenians' genocide,
and after being much criticized by the German press for its handling of the Guantanamo issue,
Mister O. has now managed to anger the Netherlands.



"To restore America's image abroad" : wasn't it a promise made by the candidate of change a few months ago ?

I'm not sure that Obama is on the good track as far as Europe is concerned !