Just when we thought things could not get any worse...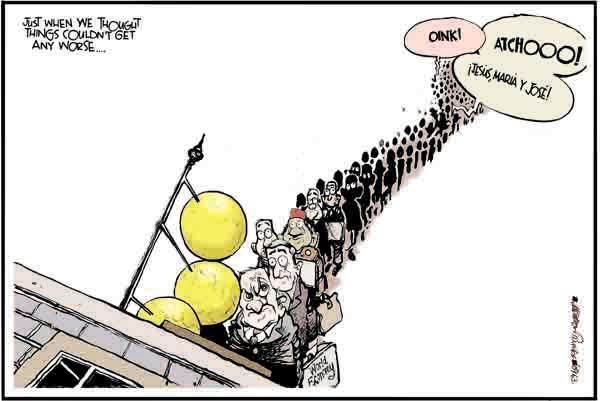 But what is happening to the world ?

I am not superstitious, but I have the impression that the one who was supposed to save the world, the one called the Messiah, the one some called Jesus Christ... this one is proving to be, on the contrary, a bringer of bad luck, a curse for the world !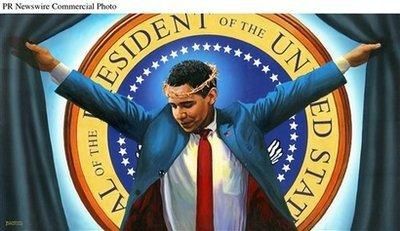 This is what we have just heard tonight, from one of Obama's top economic advisers :


Uncertainty about the spreading swine flu virus is already impacting the economy, said Christina Romer, a top economic adviser for President Barack Obama. Romer said it is too soon to gauge the economic consequences of the virus. Much depends on how severe the flu is and its mortality rate. Protecting public health is job No. 1, she said. (source : Market Watch)


Now, think about that :

we had been told the USA would recover if people voted for this man.

We had been told the world would be saved.

We had been told the planet would be redeemed.

And now what do we have ?

Chrysler has gone bankrupt... Three million people have lost their job since The One arrived in the Oval Office...

And now...
... now what is happening ?

We are all threatened by a new epidemics, maybe the plague of the 21st century !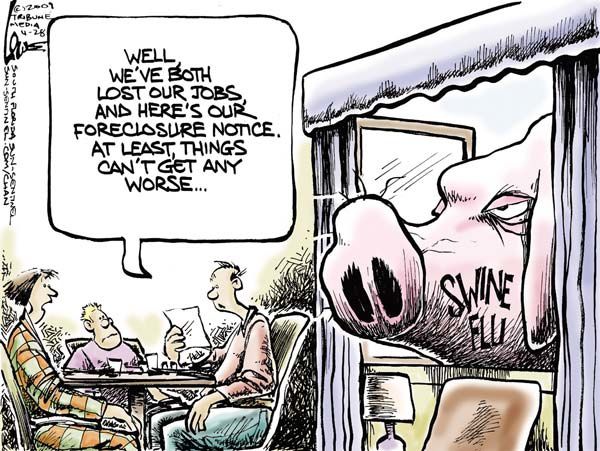 By the way...
Have you noticed the swine flu epidemics appeared only a few days after Obama's trip to Mexico ?