SARKOZY WILL ASK OBAMA TO WALK ON THE WATER !

"Obama is not always up to standard on decision-making and efficiency."


This time, I am not the author of this quote. This sentence was pronounced yesterday by Obama's "pal", our dear French president Nicolas Sarkozy !


If you have not heard of this story yet, you can click here, to find out how Sarko said Obama was inexperienced and indecisive


http://europumas.over-blog.com/pages/SARKOZY_SAYS_OBAMA_IS_WEAK_-1298457.html


However, Sarkozy has appparently just realized he is provoking a real diplomatic incident between France and Spain on the one hand, and with the United States on the other hand.

And, as everybody knows, Sarko is not very courageous...

In fact, the arrogant little man -who is jealous of the great man from America - has understood he has committed a gaffe, and now he is doing his best to repair the damages. This afternoon, the Elysée Palace issued a statement to deny all these allegations, and asserted that the president had never said anything of the sort about his American counterpart nor the Spanish prime minister.


But don't be misled : it means exactly the contrary : Sarko has said that about Mister O.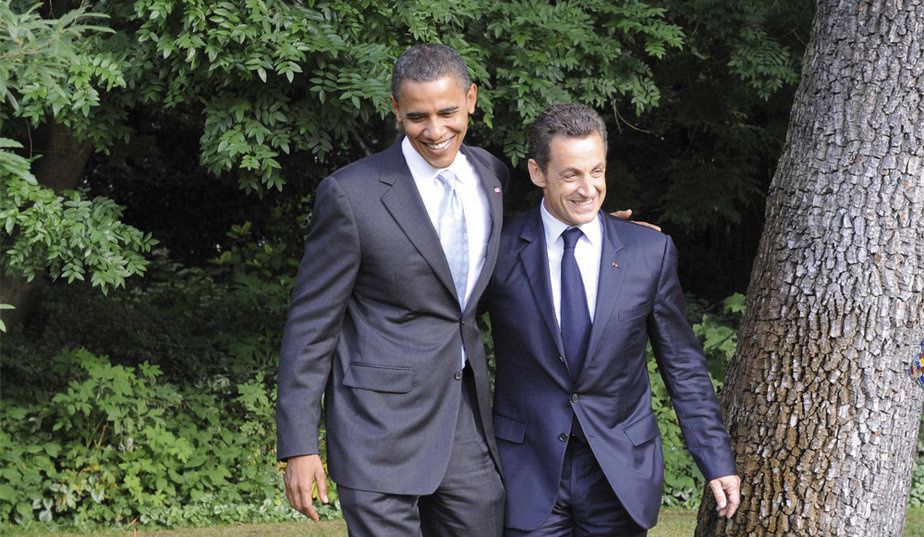 In reality, what the French daily newspaper Libération revealed yesterday, is perfectly true, for it confirms what another French paper had already revealed, a few days ago, after the G20 Summit.

What has happened in fact is that Sarko is now panic-stricken, for he had certainly not expected such violent reactions from the Anglo-American press. He has forgotten that the American journalists can't bear any criticisms against their pet politician !



But don't think Sarkozy wishes he had never uttered these harsh and cruel words :

Barack Obama : "Obama has a subtle mind, very clever and very charismatic," "But he was elected two months ago and had never run a ministry. There are a certain number of things on which he has no position. And he is not always up to standard on decision-making and efficiency."


As we know, he is very irritated by all the Obamania in the media. That's why he said that when Obama came to Normandy in June, he would ask him to walk on the water !
"I'm going to ask him to walk on the Channel, and I'm sure he'll do it..."(info revealed by the French news magazine L'Express).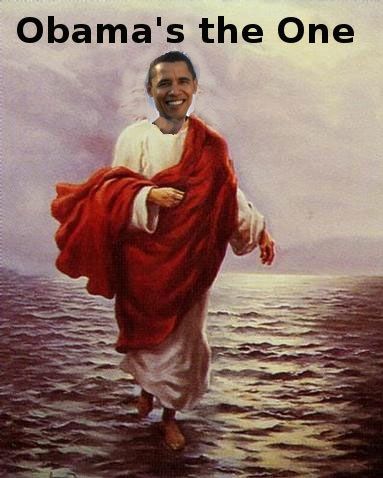 It is obvious : he really CAN'T BEAR Obama !

I can prove it :

if everything were false...

why didn't the Elysée Palace also deny what was published in "le Journal du Dimanche" on April, 11 ?

After the G20 Summit and the Nato meeting, one of the journalists, Claude Askolovitch, who is perfectly informed of what happens at the Elysée, and has some reliable sources there, wrote the following article :

"The President is annoyed by what he sees as the naivety and the herd mentality of the media,"

Sarkozy uses irony when he is told about Barack Obama's popularity among young Europeans, about his capacity to move public opinions : for him, this is mere communication, and what counts are the facts. (...)

Obama is quite indecisive.

For instance, at the NATO meeting, Obama was first ready to postpone the appointment of the new secretary general, in order not to offend the Turks ! Then he changed his mind under the pressure of the French and the Germans !


Does Obama flip-flop ?

According to Sarkozy, the American president is not so free as people think. That's why he does not manage to take decisions and to have a clear position on any subject.


So Sarkozy, who presents himself as America's friend, is not so enthusiastic with his American friend."

(article here : informations publiées )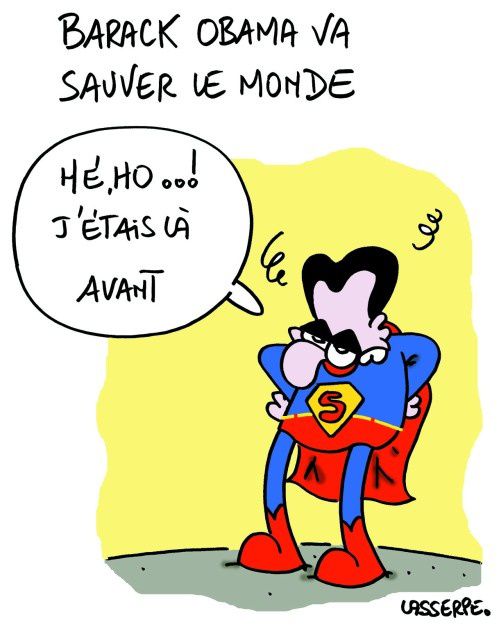 OBAMA IS GOING TO SAVE THE WORLD
"I was here before him"




So Sarkozy perfectly knows how to assess Obama. And for a change, we agree with him :

Obama is a fashion phenomenon ; a creature of the media ; when you scratch the surface, there is nothing ; he has no experience ; he has no position on anything ; he flip-flops all the time...

To put it into a nutshell :


He is an amateur who views himself as the Messiah !

Well said, Sarko !