THE KING TRAVELS (AGAIN !)...

Indecent...

This is simply indecent...

In a time of economic crisis and thousands of job losses every month (600,000 job losses in the USA last month), one would expect the president of the United States to remain modest, and not to behave in an extravagant manner, and above all not to waste money.

Well, don't count on Barack Obama to have a modest presidency : humility and restraint are not among his qualities (if one supposes he has some !).

I would even dare say the contrary : Mister O.'s behaviour displays all the symtoms of megalomania (and I am not thinking about the fact he called his dog with his initials !).



It was probably not enough for him to travel with more than 900 persons to Europe ten days ago. It was probably not enough to book an entire hotel in Strasbourg for more than a million euros. He felt like doing it again.

This week, he is due to take centre stage at the Fifth Summit of the Americas in Mexico. And, once again, he travels as the King of the World, with dozens of vehicles, hundreds of personnel and security agents, which is totally unprecedented across the planet, and has never happened even in previous centuries.


Judging from several articles published in the Mexican press over the last few days, you will realize the incongruity of such a trip :

- Obama will stay in Mexico only for two days, on Thursday and Friday, but he has already sent dozens of people to prepare his stay in a luxury hotel called Presidente Intercontinental, located at Mexico City's upscale neighborhood Polanco.
The hotel has previously housed Norwegian Prince Haakon and his wife, during their March official visit to Mexico.
(SOURCE : http://www.informador.com.mx/mexico/2009/94469/6/esperan-acuerdos-con-obama.htm)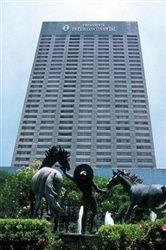 - The U.S. security departments have taken over three floors of the Presidente Intercontinental Hotel, to prepare for U.S. President Barack Obama's stay on Thursday and Friday, Mexican newspapers reported on Sunday.
According to local media, the 30th floor of the hotel is now off-limits to all except the President's staff.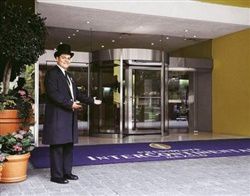 - An elite Mexican army unit that protects Mexican President Felipe Calderon, is also safeguarding the hotel, local newspapers said.

- Dozens of Secret Service agents are already patrolling the district in order to ensure the safety of the president, in spite of drastic security measures already enforced by hundreds of soldiers who come from various South America's countries.


- Out of the 33 heads of states who will take part in this summit, Obama is the only one to go there with his car, the famous "The Beast" (he already took to Europe). The Beast will travel aboard a plane of the American Air Force.
This means there will be other security measures to protect the president and his "Beast" : 35 cars will form the presidential convoy (yes, 35 cars for a single man !).
Inside the cars, there will be body guards and security agents especially trained to protect his Majesty on his way from the airport to the hotel.

(source :
http://www.prensa-latina.cu/article.asp?ID=%7B2F694097-88A7-4657-9338-AB4C1BBD196E%7D)

- So far, the managers of the hotel have refused to give more ample precisions.
They say they are obliged to keep silent "on security grounds". They must not say anything about what the Obama team has asked them to do to prepare his stay.
Ha ! Ha ! Ha !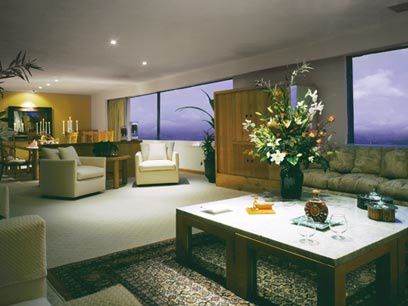 The Presidential Suite has an office, living room, dining room for up to 15 guests, kitchenette and guest bathroom.

On security grounds, really ?
So, nobody knows what the staff of the hotel has been required to do !
The hotel boss has simply said that "all their demands will be met". (!)

But what does that mean ?
We won't be able to know if once again, Obama has asked for his suite to be entirely redecorated (as he did in Strasbourg at the Hilton Hotel).
We may suppose that Obama has been irritated by the controversy his demand has provoked, so he does not want it to happen again. So he has made sure no detail will be revealed about his luxury and costly accommodation in Mexico City.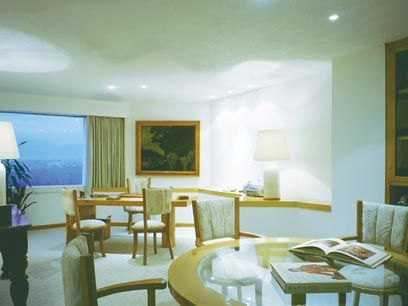 The 279-square-metre (3,000-sq-ft) Presidential Suite has two en suite bathrooms, each with a Jacuzzi and a mini-sauna.


The managers of the hotel have refused to say if the president would come with his own chef, or if his meals would be especially prepared for him. (source : http://www.milenio.com/node/198195)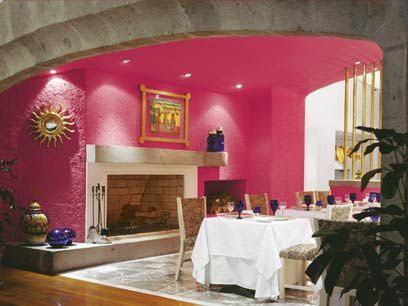 There are 6 superb restaurants in the hotel, like this one :
The chefs in La Chimenea have transformed traditional Mexican dishes to haute cuisine standards.


Since the story of the Chicago pizza ordered by the Obama couple from Missouri made the headlines last week, it is now certainly not politically correct to give such kind of culinary details !

Disgusting...