Spécial G20 et venue de Obama en Europe (5)



Tonight, Obama is due to arrive in England, and Europe has not known such a force deployment since D-Day.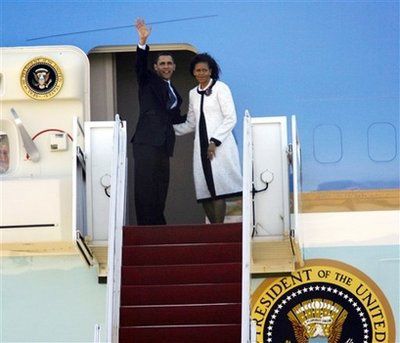 President Barack Obama and first lady Michelle Obama wave prior to boarding Air Force One at Andrews Air Force Base in Maryland, Tuesday, March 31, 2009, as they begin their eight-day, five-country trip to Britain, France, Germany, the Czech Republic and Turkey.(AP Photo/Jose Luis Magana)



Really, tonight, you can call all that circus "ObamAmarda"...

Air Force One will land in London tonight at about 9 a.m. But what you may not know is that its twin (A similar Air Force One !) will also be crossing the Atlantic, in case the beautiful bird has a problem.

In order to take the Commander-in-Chief from city to city, Marine One is also participating in the trip, and so are four other helicopters,
In fact, hundreds of security guards, doctors, chefs and others will accompany President Obama on his visit, and the entourage will also include his new armour-plated limousine, The Beast, that world's TV viewers could admire on inauguration day, when it moved slowly from the Capitol to the White House.
(all details available here : http://europumas.over-blog.com/pages/OBAMAS_SECURITY_BUBBLE-1248766.html)

The Beast will travel with dozens of other Black, massive, presidential vehicles all looking like the bodyguards they will be in charge of transporting.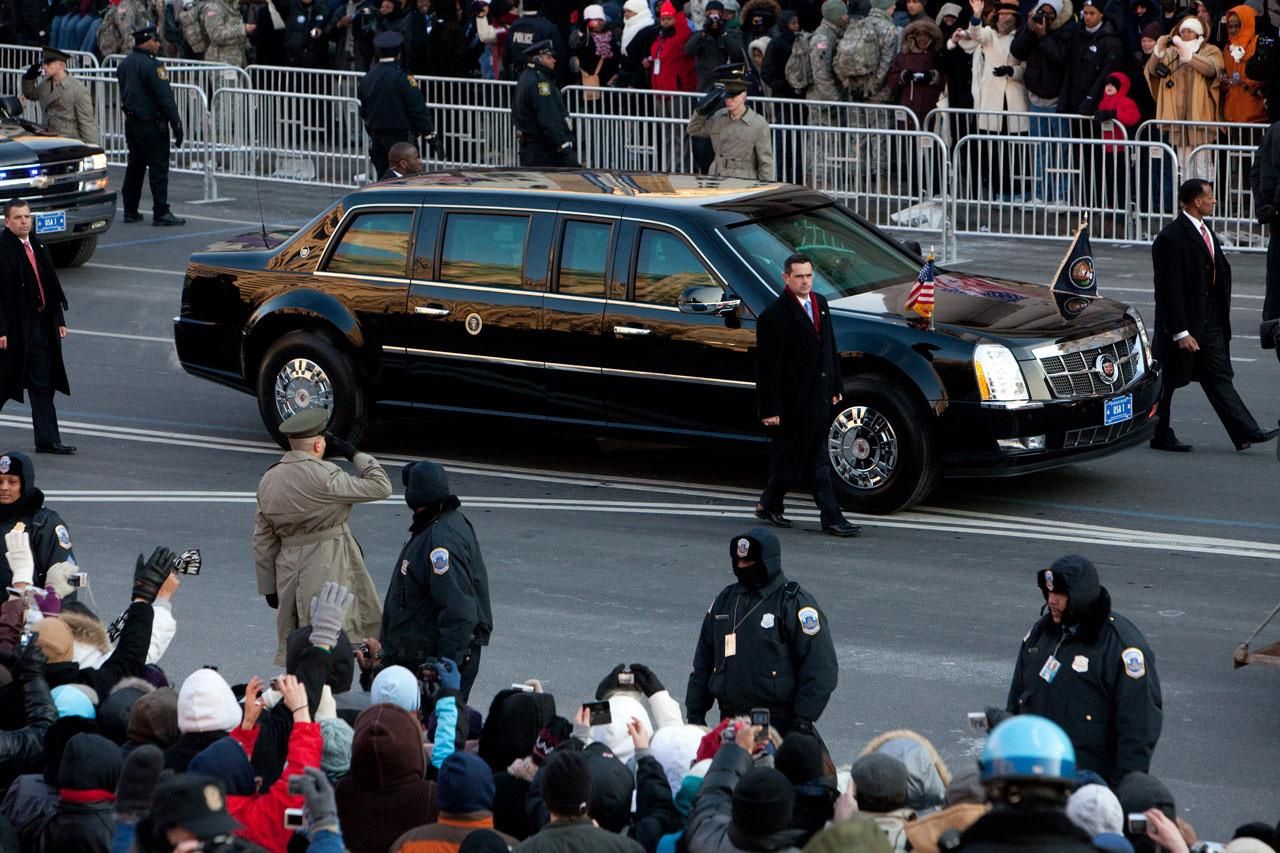 No detail has been neglected.
Obama is also accompanied by a team of cooks, which can easily be understood, as far as the English stage of his trip is concerned, but which is unjustified for his French visit. Or maybe his fragile stomach will not be able to bear the Alsatian speciality the "choucroute" !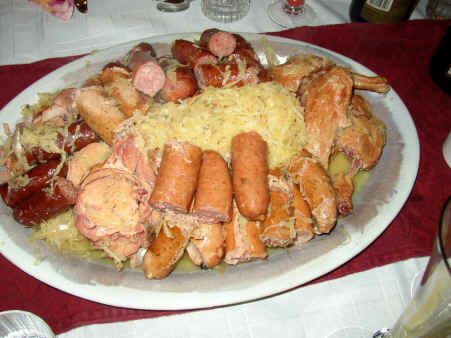 A medical team is also travelling with him, in charge of watching a precious piece of luggage : a supply of AB-type blood (the president's blood type) for emergency transfusions. . Without this blood supply, the great man would never venture outside, probably for fear of catching a cold.
And then, to help his athletic body keep fit, he will also be followed by his personal coach, who will be ready to intervene during the breaks which will interrupt the monotony of these lenghty meetings that will spoil his trip. Obama will thus be able to play the ball a little and score a few goals...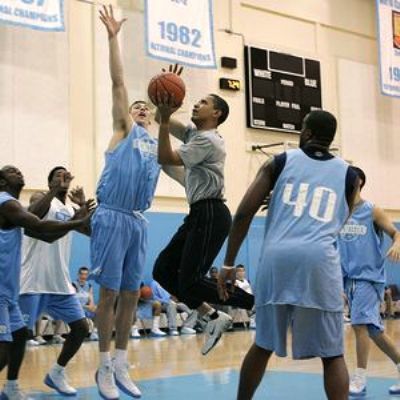 There is a little problem, however : as far as basket ball is concerned, he cannot expect Sarkozy (who only measures one meter sixty eight centimeters, without the lifts in his shoes) to play with him !