OBAMA HAS GOT ALSATIAN ANCESTORS !
G20 and Obama's visit to Strasbourg Special coverage (2)

Next Friday, the American president will be in Alsace, in France.

This is a strange coincidence : this is Barack Obama's first official trip to France, and he will go to Strasbourg, in Alsace, the region where the new president has got ancestors (something that a lot of people do not even know).


Everybody knew about his white mother, and his Kenyan father. But his ancestors from France are less known.
His genealogy leads us to Alsace. To Bischwiller, more exactly (a little town of 12 800 inhabitants), situated 30 kilometers from Strasbourg.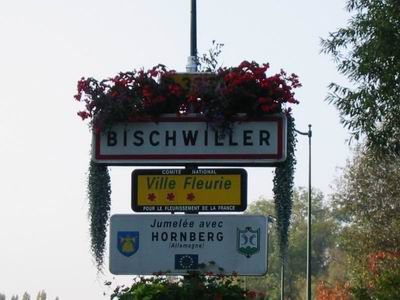 Christian Gunther, who is archivist and head of cultural services, engaged in the research last summer, when the German press alluded to Obama's Alsatian ancestors, for the first time.
And he found out that some of Obama's relatives came from Bischwiller.

Mister Gunther is very proud of his town :
« Bischwiller is the only town in France where you can find ancestors of the new AMerican president."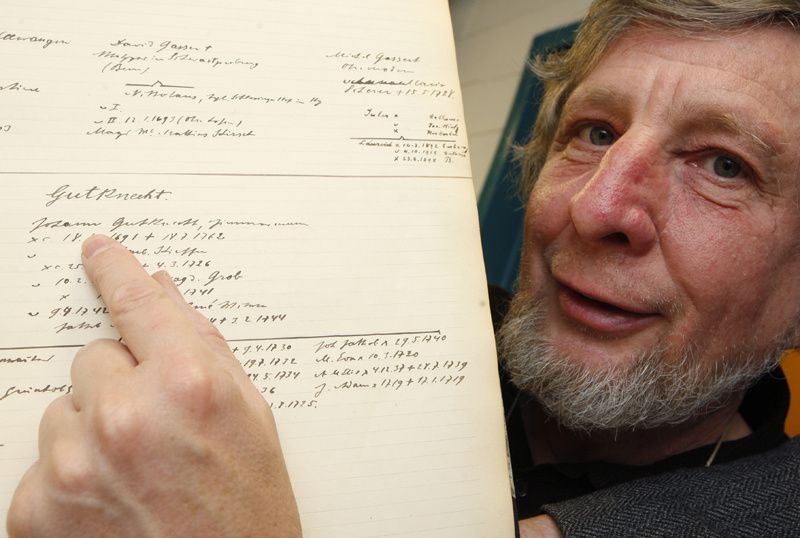 Christian Gunther shows the register in which the names of Obama's ancestors can be seen.


You have to go back to the sixth generation of the maternal branch of Barack Obama's family, and then you find Johannes Gutknecht. He came from Switzerland, he settled in Bischwiller in 1715, where he was a carpenter and night. His family had a house in Neue Gass, a new street dating only from 1708, which welcomed a lot of emigrants whose mission was to develop Alsace.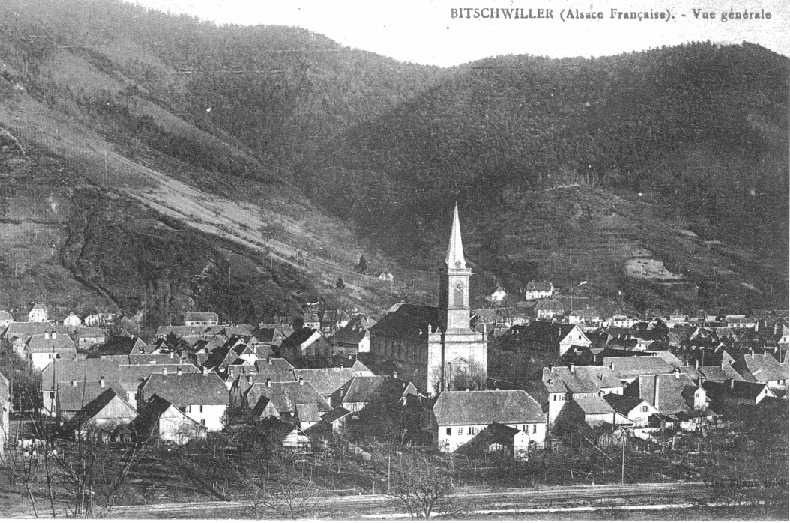 From Bischwiller to Germantown

In 1722, Johannes had a son, Christian, who became a tobacco planter, which was Biscwiller's main cultivation at that time.

Then there was the War of Austrian Succession (1740-1748), which left the region in ruins again, and therefore, Christian and his family (his wife Maria Magdalena and their two children) decided to emigrate to America, like many other families at that time.
They embarked aboard the ship The Christian, either in the French city of Le Havre or in Amsterdam and sailed to Philadelphia, where they landed on Spetember 13, 1749.
All the family settled in Pennsylvania, more precisely in Germantown, where there were already a lot of German immigrants, and Protestant minorities like the Mennonites or Anabaptists.


Once in America, Christian changed his surname into Goodnight, and lived as a farmer in Pennsylvania, until his death in 1795. From Pennsylvania, to Virginia, to Indiana and Kansas, there are in fact six generations which separate Christian Goodnight from the birth of Obama's mother, Stanley Ann Dunham, in 1942.


American genealogists now assess Obama's Germano-Alsatian roots to 4.6865 %, knowing that another part of the family came from Heilbronn, in Germany.
But in Bischwiller today, there are almost no traces of Obama's ancestry. Except a house, situated in Clémenceau street, at the right of the post office : this is the house where the Gutknecht family used to live, and some families remember that one of their ancestors married Christian's sister, who had stayed in Bischwiller.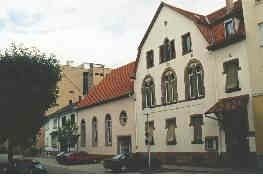 Rue Clémenceau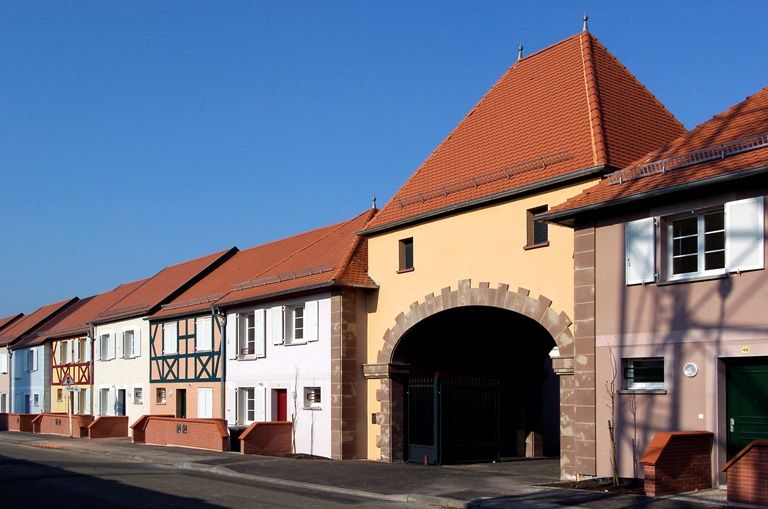 Bischwiller nowadays


So far, I have never heard Obama refer to his Alsatian ancestors.
Perhaps he will make an allusion to them next week, when he meets some people who live in Strasbourg...

Unless he prefers not to say one word about it.
Since the revelation was made about his birth certificate last summer, we have had the impression that the topic of his family and his ancestors is taboo.

Why ?
That is the question !