OBAMA SLAMS SARKOZY (AGAIN) !
There's nothing he can do about it : Sarkozy must now realize that the friendship that seemed to exist between him and Obama last summer has been short-lived, and is now over.

You will never hear him again say : "Obama is my pal".
At the moment, the relationship between the two men can be summed up in a few words : "I won't speak to you anymore."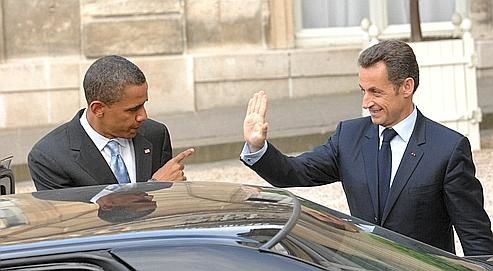 On Saturday, the French news magazine, The Nouvel Observateur, revealed that Obama would not go to Normandy on the 3rd of April. Here is an extract from the article entitled "Obama won't go to Normandy on the third of April :


Last night, An American official confirmed the news published in the newspaper Le Parisien : Barack Obama WILL NOT meet Sarkozy in Normandy in April, as the French president had expected.

However, there are still talks to decide whether Obama will come to Normandy on the 6th of June, to celebrate D-Day, and the American landing in Normandy during the second War War.

The White House has finally declined Sarkozy's invitation in April, during the G-20 Summit, for at least two reasons :

1/ Barack Obama will be too busy at the beginning of April.

2/ Angela Merkel is said to have been furious to learn that France could be the first European country to welcome the new American president, whereas she had hoped that he would be welcomed by BOTH France and Germany, in Strasbourg, during the NATO Summit. So finally, this is what is going to happen.

Another bad piece of news for the Elysée Palace and the French diplomacy is the appointment of the new US NATO ambassador.


His name is Ivo Daalder.
He is an advocate of nuclear non proliferation, and his theory particularly targets Russian and French nuclear armaments.

In a recent article he wrote, entitled "Foreign Affairs", he suggested that France should be isolated and forced to give up some of its nuclear weapons.


Poor Sarko !

Whatever he did, he failed. And yet, he did his best.

He even went as far as reintegrating his country in the NATO alliance, only to please his pal.

But the harder he tried, the less Obama listened to him. Apparently there is nothing he can do to seduce him. Obama rejects everything that comes from him, and prefers to write to Jacques Chirac !

Although I am not a Sarko fan, I almost feel sad for him.

After all, who does Obama think he is ?
WHy does he treat the French president with such contempt ?
WHy does he despise France and its people ? A few days ago, he agreed to welcome Gordon Brown, the British Prime Minister (although he behaved very impolitely with him !), so why not the French head of state ?

I can't help thinking French people are really stupid to be still so numerous to admire Obama...

No doubt :Mister O.does not deserve such feelings of admiration.
For him, the landing in Normandy is not important enough in History to make him come to France and celebrate it.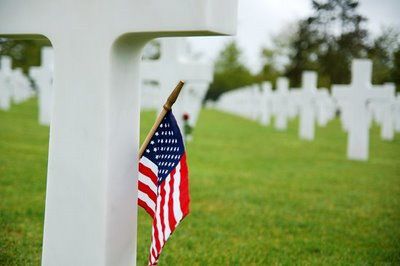 Let me remind you that Sarkozy has been trying to meet Obama for months.
When he went to the USA last fall, he hoped he could convince the new president to see him. But Obama had not even bothered to answer him. And Sarkozy had only been granted an appointment with... Timothy Geithner !
How humiliating it must have been for the French president !


But am I not forgetting something important ? In reality, Obama behaves like this with all foreign leaders : his disrespect is not particularly addressed to France...


This is simply another proof of his total lack of consideration for others, his bad education, his inability to behave properly in his dealings with his foreign counterparts.
Obama has no class. And this is something we should get used to !