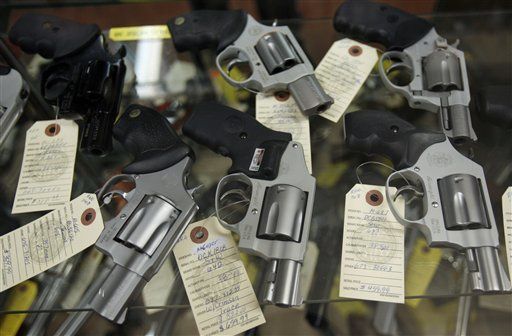 Americans are worried.
On one hand they are worried about the foes financial hardships are going to bring into their life. They are worried about increased burglary and home invasions.
And on the other hand, they are worried about Obama keeping, FOR ONCE, his campaign promise to restore the Clinton-era ban on several types of military-style semi-automatic rifles and high-capacity magazines, as well as background checks for buyers at gun shows, and other "common-sense measures" (Ouch!).
As a result, they are arming themselves at record speed. Already, statistics showed Americans packing heat at 50%, which meant that either your neighbor to the left or to the right was armed. Knowing that, you become much more tolerant of their barking Chihuahua or their overflowing garbage cans.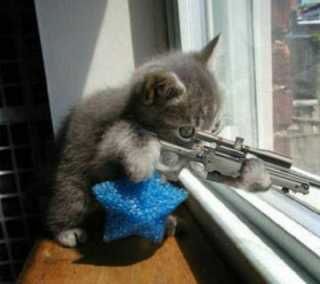 In anticipation of tighter control and tax gauging on ammunitions and guns, Americans are applying for gun permits as never before. Personal background checks, which, under federal law, are required of people purchasing rifles and handguns, jumped 42 per cent at gun stores to a record 1.5 million in November after Mr Obama was elected. Since then, they have risen by an average of 25% each month. That's 1,875,000 people in December, 2,343,750 in January and 2,929,687 in February, or 8,648,437 people who have demonstrated their intent to purchase a weapon since Obama was elected. And by now, past mid-March, the number must now be around 10,000,000. 10 millions of people who armed themselves since the election!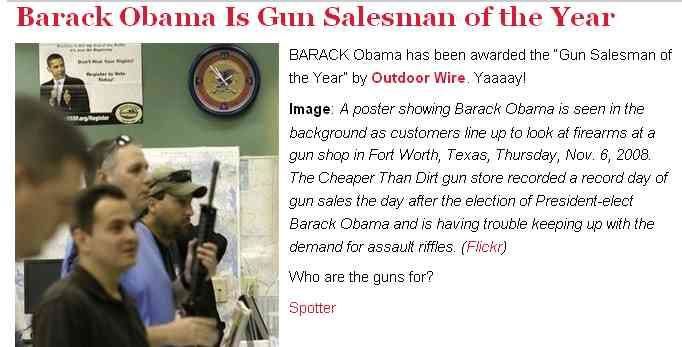 Caption : A poster showing B. Obama is seen in the background as customers line up to look at firearms at a gun shop in Fort Worth, Texas, Thursday, November, 6th, 2008. The Cheaper Than Dirt gun store recorded a record day of gun sales the day after the election and is having trouble keeping up with the demand for assault rifles.



In Florida, state authorities have hired an extra 61 people just to help process the waiting list for gun permits.
Manufacturers are struggling to keep up with demand, and many gun shops running low on stock, both for arms and ammunitions which purchasers are stockpiling.
"Since November, sales of firearms - in particular handguns and semi-automatic hunting and target rifles - are fast outpacing inventory," said Steve Sanetti, president of the National Shooting Sports Foundation, the trade association for the US firearms and ammunition industry.
Smith and Wesson last week posted third-quarter profits of $2.4 million (£1.7 million), reversing a loss of $1.8 million over the same period the previous year, as its pistol sales leapt 46 per cent and tactical rifle sales more than tripled. Another manufacturer, Sturm Ruger & Co. reported an 81 per cent increase in takings.
And true to the trend, yours trully is filling Wenesday for a gun purchase permit! It's time again for another special friend in my life!
ARTICLE WRITTEN BY : FRENCH NAIL