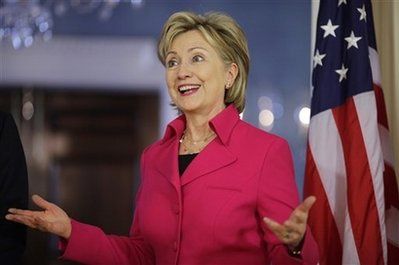 Secretary of State Hillary Rodham Clinton will visit Mexico in two weeks as part of an Obama administration effort to to show support for embattled President Felipe Calderon in his war with the drug cartels.
Clinton's March 25-26 trip will include a stop in Monterrey, about 100 miles south of the Rio Grande, where gun battles have raged near the U.S. Consulate.

The announcement Friday of Clinton's planned visit came just days after President Obama signed a spending bill that provides $300 million in additional aid for Mexican President Felipe Calderon's crackdown on drug gangs.

Clinton's visit will be the first by a top Obama policymaker to Mexico, where more than 6,000 people died in drug-related violence last year. The nation is also suffering from significant economic problems that have dented trade with the U.S.


State Department officials said her agenda would include trade issues, the global financial crisis and climate change. But the talks are expected to focus primarily on how the two countries can work together through the so-called Merida Initiative to combat the flow of drugs from Mexico and the flow of guns and laundered money from the United States.

The escalation of drug- related violence and corruption has prompted deep concern among U.S. officials, who fear it will spill across the border.

The Obama administration said this week that it would consider deploying National Guard troops to the border, but only as a last resort.

Now, concerning Hillary's trip, I can tell you something : don't expect Hillary to go to Acapulco, to the beach and to spend the night in a $4,800-a-night private luxury villa, as Sarkozy and Carla did last week-end !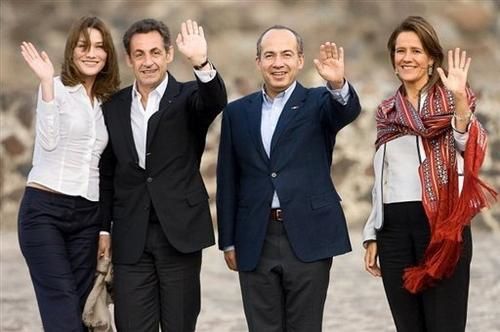 Sarkozy and his wife, as we see here, met president Calderon and his wife. But what the French frist couple tried to hide was the private part of their official trip : they took a three-day holiday in a luxurious villa, claiming they had been invited by the Mexican president. In reality they were the guests of Roberto Hernandez Ramirez, a director of City Group and former President of the 2nd largest Bank in Mexico, a well known Narco-Laundering bank, Banamex (Bank Mexico.)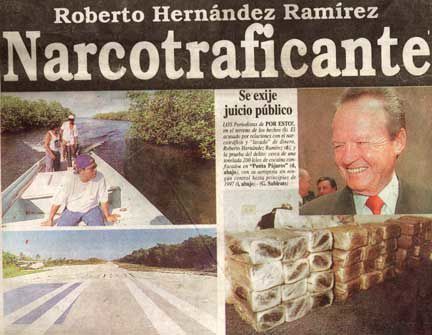 Some are asserting that Ramirez is also one of Bill CLinton's friends. Well, even if this is true, I can already predict that Hillary will never commit such a mistake. She is too wise a politician. And this is the difference between her, and Sarkozy or Obama, who are so eager to live like millionnaires. In fact, I'm sure they wanted to be elected presidents simply to profit from all the advantages which go with the job, and to spend lavishly the taxpayers' money...