Tonight there are more bad news from the USA :
the nation's unemployment rate jumped to 8.1 percent in February, its highest level in 26 years, as employers cut 651,000 jobs in a recession with no end in sight.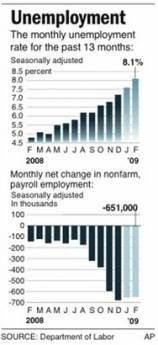 Friday's report from the Labor Department said 12.5 million Americans were unemployed in February, meaning they had looked unsuccessfully for work in the past month.
Another 8.6 million people were forced to work part-time in February because no full-time work was available. The Labor Department adds those part-timers together with other people who would have liked to work but didn't look hard enough to qualify as unemployed.
This alternative measure, dubbed the underemployment rate, was 14.8 percent in February, the highest since the Labor Department began tracking this figure in 1994.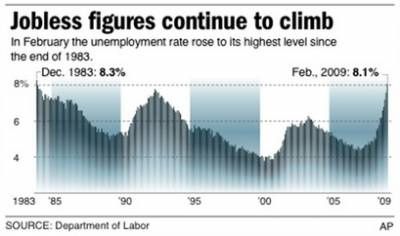 The economy has lost 4.4 million jobs since the recession officially began in December 2007, and more than half of those losses have occurred in the last four months.

Now, for those of you who are not good at maths, let me put it into a nutshell : the USA has lost more than two million jobs since Obama was elected !

And, "There is no light at the end of the tunnel with these numbers," said Nigel Gault, an economist with IHS Global Insight.


So... in such a situation... what is a president supposed to do ?

He is supposed to show that he is a leader...

He is supposed to reassure his fellow citizens.

He is supposed to guide them, to show them the way to recovery...

I've said a "president".
I haven't said "Barack Obama".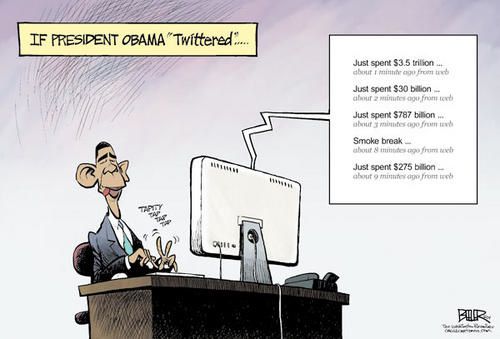 So what do you think he has done ?


He called the figures "astounding" and appealed for understanding as his economic recover programs unfold.
"All of this takes time and it will take patience," he said.

"Time" ? Patience ?

Does he really think that those who have just lost their jobs are ready to wait and to be patient ?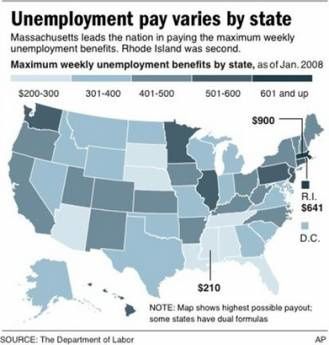 Map shows maximum weekly unemployment benefits by state

Unfortunately, this is what happens to a country when this country has made the wrong choice and put to power an incompetent leader, surrounded by a band of inexperienced, corrupted Cabinet members and advisers.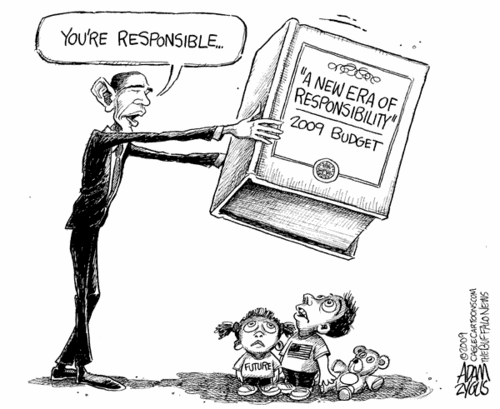 Just have a look at what is currently happening in France !
Working and middle classes are realizing they have been deceived by Sarkozy and his campaign promises. They understand they are going to suffer in coming months, because their leader is unable to take the right decisions...

No wonder Sarkozy and Obama are pals...