AN AMATEUR AT THE WHITE HOUSE
What happens when an amateur arrives at the White House ?

What happens when an inexperienced politician enter the Oval Office ?

His Cabinet nominations are a real mess, and yesterday, the farce continued...

Another nominee dropped out of Obama's Caninet before being confirmed.

Citing "irresolvable conflicts" on economic issues, Sen. Judd Gregg announced Thursday that he was withdrawing his nomination as commerce secretary.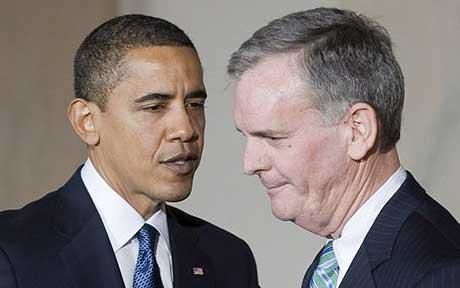 Mr Gregg, who was nominated as Commerce Secretary last week after Governor Bill Richardson had pulled out after he was implicated in a corruption investigation, cited disagreements over the massive economic stimulus bill as a principal reason for his decision.
Judd Gregg spoke about "irresolvable conflicts" over Mr Obama's handling of the nearly $800 billion (£561 billion) economic stimulus bill, expected to pass in both houses of Congress on Friday, and control of the 2010 census.

It is becoming more and more grotesque every day !

promised that his presidency would usher in a new era of bipartisanship in Washington. But while two Republicans, Bob Gates, the Pentagon chief, and Ray LaHood, the transportation secretary, remain in his cabinet, only three Republicans out of 219 in Congress voted for the stimulus bill.

"We are functioning from a different set of views on many critical items of policy," Mr Gregg said in a statement.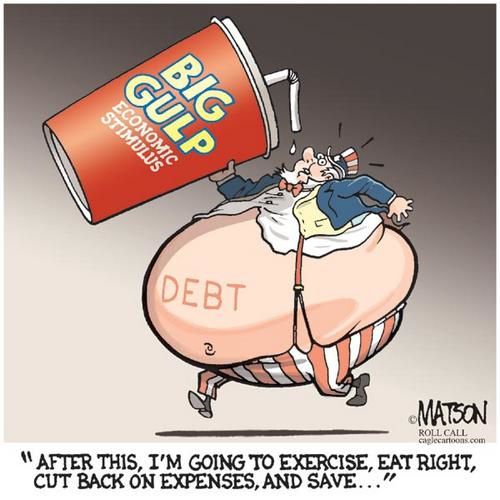 Clearly irritated by the surprise move, the White House sought to heap the blame on Mr Gregg. "He was very clear throughout the interviewing process that despite past disagreements about policies, he would support, embrace, and move forward with the President's agenda," Robert Gibbs, the press secretary, said in a terse statement.
"Once it became clear after his nomination that Senator Gregg was not going to be supporting some of President Obama's key economic priorities, it became necessary for Senator Gregg and the Obama administration to part ways. We regret that he has had a change of heart".

Another motive for disagreement was the control of the 2010 census.
The Commerce Department has jurisdiction over the Census Bureau, and the Obama administration recently took steps to assert greater control over the 2010 census. Republicans have harshly criticised the decision, charging it was an attempt to politicise the survey, taken every 10 years, possibly in an attempt to redraw congressional districts.
Now White House sources assert that another nominee for commerce secretary could be announced quite soon, maybe in the next few days.
But that candidate will be President Obama's fourth choice for commerce secretary.
Doesn't it sound ridiculous ?