"A NEW ERA OF RESPONSIBILITY ?"
Another one?


First Richardson over questionable dealings while governor, Daschle for back taxes, Killefer for back taxes, and Geithner for back taxes?
Is that the "new era of responsibility promised in Obama's inaugural speech ?




Obama said no lobbyists, then he hired lobbyists... (see French Nail's post yesterday).
He said honesty and he hires crooks.
Today, Tom Daschle abruptly withdrew his nomination to become secretary of Health and Human Services today, following an admission that he failed to pay about $140,000 in back taxes.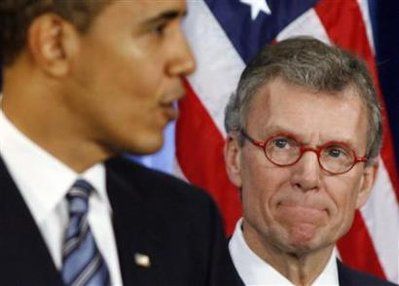 In a joint Obama-Daschle statement, Obama accepted Daschle's withdrawal "with sadness and regret."
"Tom made a mistake, which he has openly acknowledged. He has not excused it, nor do I," Obama said.



Daschle, a former Senate majority leader from South Dakota, who had been one of Obama's closest advisers throughout his presidential campaign, said his tax problems meant he had lost the faith of the American people and was therefore unable to serve.
"This work will require a leader who can operate with the full faith of Congress and the American people, and without distraction," Daschle said in a statement released by the White House.
"Right now, I am not that leader, and [I] will not be a distraction," he said.





Daschle's retreat raises questions about whether Obama can keep his promise to make more affordable healthcare one of the cornerstone of his agenda in his first 100 days in office.




Moreover, Daschle's withdrawal came just hours after Nancy Killefer, Obama's nominee to be chief performance officer, withdrew her nomination following the revelation that she had a $946.69 lien on her property in 2005 for failure to pay taxes.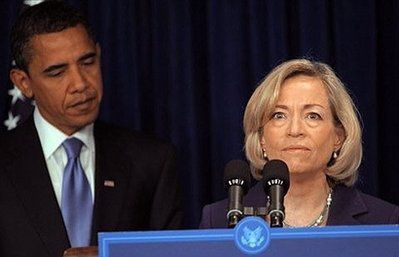 So these two names are to be added to the list :
A third Obama Cabinet pick, Tim Geithner, admitted to Congress that he had owed and paid back more than $40,000 before he was confirmed as Treasury secretary last week,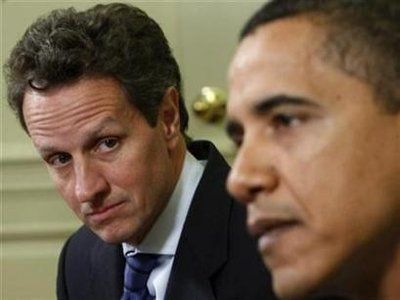 and New Mexico Gov. Bill Richardson withdrew his nomination as Commerce secretary over questions about state contracts.
Now, can you tell me : is that 'change we can believe in', or the same crooked politics we had before ?


Personally, I am not surprised at all by these revelations : here, we have kept repeating for months that Obama has had a meteoric rise through the ranks of the most corrupt politicians in the nation : Illinois.

Why would he be any different ?
But I can understand that a lot of people feel betrayed, in particular those who voted for Obama and believed in his promise to change politics.



Two weeks only... Hope is rapidly fading as Obama is revealing who and his friends really are...