BAD NEWS... BUT DON'T PANIC : THEY'RE HERE !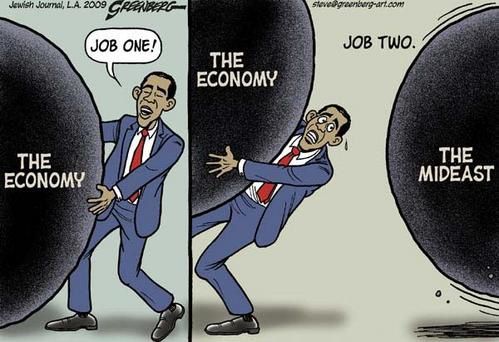 Finally, no miracle has happened...

The arrival of Obama at the White House has not modified the economic context, on the contrary :

2009 will not coincide with relief nor recovery. All economic indicators are very worrying, and the situation, far from improving, is getting worse and worse every day...

Tens of thousands of fresh layoffs were announced today and more are expected in the months ahead.


You can read these bad news here :
http://europumas.over-blog.com/pages/TENS_OF_THOUSANDS_MORE_LAYOFFS_ANNOUNCED_TODAY_-1037830.html

So, let's get ready for the worst, in America and elsewhere.
This time, it cannot be denied, and Obama or Sarkozy may continue to reassure people : we have sunk deeply into the worst recession ever seen.

But, aren't both men the two Saviors the world needs so much ?
Do you know that Nicolas Sarkozy declared on the day of Obama's inauguration :
"I look forward to work with Obama in order to put the world back on its feet again" ?

And he was not kidding !

So, why should we feel pessimistic after all ?

No, no, absolutely, no : there is NO reason to panic...

Because, of course, economic experts might be wrong and must have forgotten that Obama and Sarkozy are now the new Dream Team leading the world...