YES HE CAN ! OBAMA KILLS 22 PEOPLE IN PAKISTAN !
Yesterday, we spoke about Obama's campaign promises...

One of these promises was that he would strike Pakistan...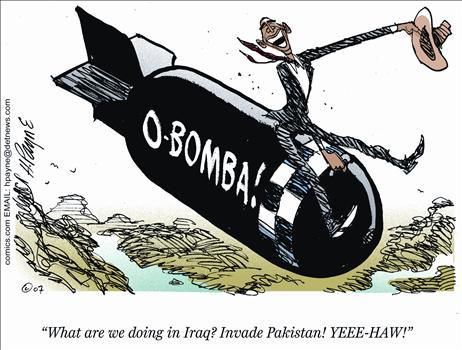 He has kept his promise, for the worst :

Here is an extract from today's Sunday Times :

Obama airstrikes kill 22 in Pakistan
Islamabad is the first to get a taste of the president's 'tough love' policy
PAKISTAN received an early warning of what the era of "smart power" under President Barack Obama will look like after two remote-controlled US airstrikes killed 22 people at suspected terrorist hideouts in the border area of Waziristan.
There will be no let-up in the military pressure on terrorist groups, US officials warned, as Obama prepares to launch a surge of 30,000 troops in neighbouring Afghanistan. It is part of a "tough love" policy combining a military crack-down with diplomatic initiatives.

The Pakistani government, which received a visit from General David Petraeus, the chief of US Central Command, on the day of Obama's inauguration, has been warned that it must step up its efforts against militants if it is to continue to receive substantial military aid from America.

The airstrikes were authorised under a covert programme approved by Obama, according to a senior US official. It was a dramatic signal in the president's first week of office that there will be no respite in the hunt for Al-Qaeda and Taliban leaders.

The airstrikes are deeply resented in Pakistan, where enthusiasm for Obama is said to be lower than in any other Muslim country.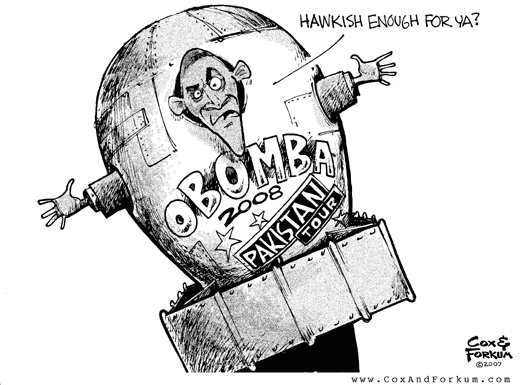 So, my dear Americans, are you satisfied with your choice ?

You voted for change, din't you ?

You wanted to break with George Bush's aggressive policies, didn't you ?

You were fed up with these dirty wars which lead nowhere, weren't you ?

You believed in The Selected One's "Hope over Fear" pledge, didn't you ?

So, what do you think today ?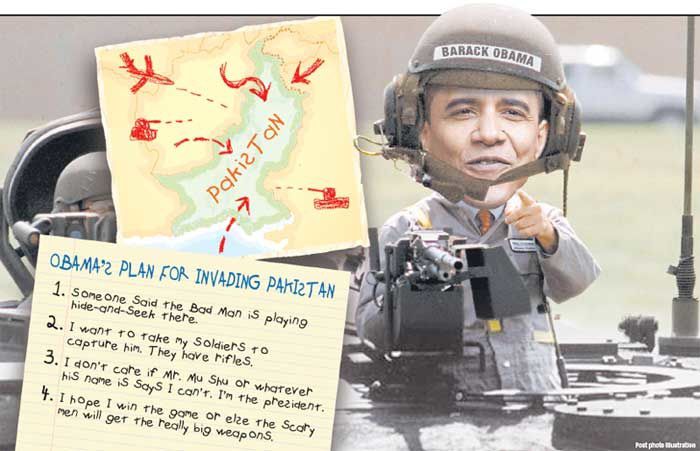 UPDATE : SUNDAY MORNING 11 A.M


This morning, I listened to the French radio, and watched the French T.V to hear what they were going to say about these missile strikes
Nothing ! Absolutely nothing !
Even the news websites in French hardly mention them.
It would be so terrible to debunk the myth : Obama the pacifist, the Savior, the new Martin Luther King who believes in non-violence, the good and generous man who succeeds Bush the devil...


As far as the American media is concerned, it is very difficult to find anything about this Obama aggressive act : it is not making the headlines.
Only the Chicago Tribune reveals this morning that the Pakistani government has strongly protested, and asked the Americans to stop these missile strikes immediately, because :
CIVILIANS HAVE BEEN KILLED !
http://www.chicagotribune.com/news/nationworld/chi-pakistan-airstrikesjan25,0,364965.story