IS THE OBAMA COUPLE VICTIM OF THE SARKOZY SYNDROME ?
That was in May 2007...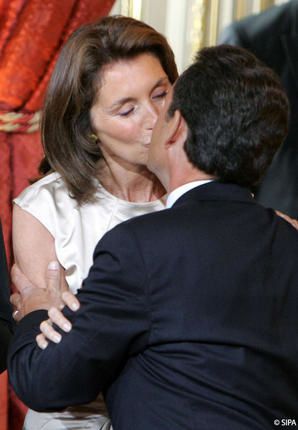 Nicolas Sarkozy had just been elected President of the French Republic. The inauguration ceremony was taking place at the Elysée, the Chirac couple moving out, the Sarkozy family moving in...

This is January 2009...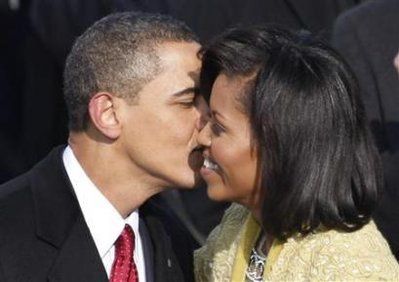 Obama has just been elected President of the United States. The inauguration ceremony is organized at the Capitol and at the WHite House. The Obama family is moving in, and the Bush couple is going back to their Texas ranch.

The pictures are beautiful :
Nicolas and Cecilia...

Barack and Michelle...

Kissing each other, with such passion : the couples are moving the whole world to tears...

So in love, after so many years !




It is also wonderful to watch the families : the Sarkozy family, with four children from previous marriages ; the Obama family, with the two lovely little girls who will be looked after by their grandmother.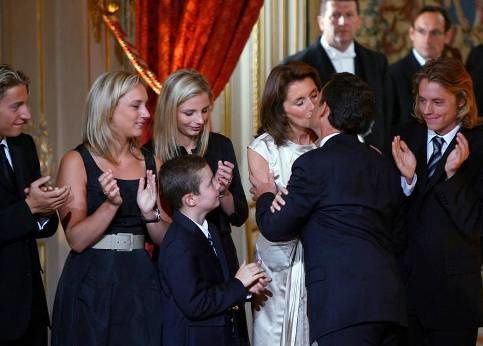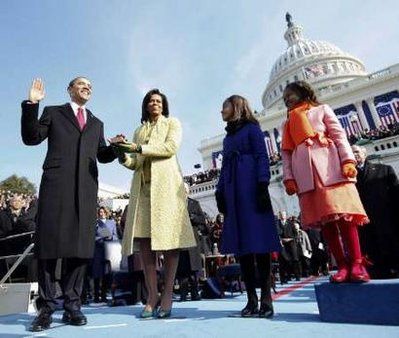 Everybody is admiring them : how perfect these presidential families are !

How happy they look !


Except that, a few months after, everything was over between Nicolas Sarkozy and Cecilia.
Sarkozy became the first French president to divorce during his presidential term.
Cecilia revealed a lot of nasty things on their marital life, his multiple affairs with other women, and his intolerable selfishness and self-centredness...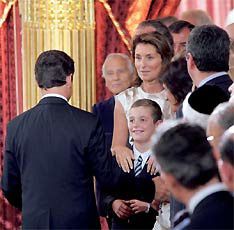 And today, we have just learnt that the Obama couple is playing the same kind of roles, pretending to be a happy married couple only to reach the top, and far from the reality.

This is a role-play : Barack in love with Michelle...

But they are not the perfect couple they pretend to be.

The same rumours that had been circulating about the Sarkozys are now hitting the new American first couple.


Of course, there is nothing new. The MSM has been doing its best to conceal Obama's affair with the young Vera Baker (as the French press had kept silent on Sarkozy's numerous mistresses)
(see our previous article about Vera Baker :
http://europumas.over-blog.com/article-26420112.html )


Yesterday, the American weekly magazine Globe revealed that the Obama couple is living a real marital crisis, which could lead them to a divorce. This is the same magazine which has been the only one to mention several times the problem of Obama's citizenship and his ineligibility.

Apparently, the Obamas have been doing their best to appear to get on well in order to reach the White House, but now that they have reached their goal, they may be unwilling to continue to play the role of perfect husband and perfect wife. Globe magazine quotes a source close to the Obama couple to make this revelation.

The problem is that this morning, I've tried several times to go to their Web Site : impossible to open the page. The message is : page unavailable, under construction !
http://www.globemagazine.com/

Is that because there are too many connections, or is the site already the victim of censorship ?