Obama is thanking his friends the journalists for getting him elected.
And in particular his friends from CNN...
It has been confirmed that the new president has approached CNN's chief medical correspondent, Dr. Sanjay Gupta, about becoming the country's next surgeon ...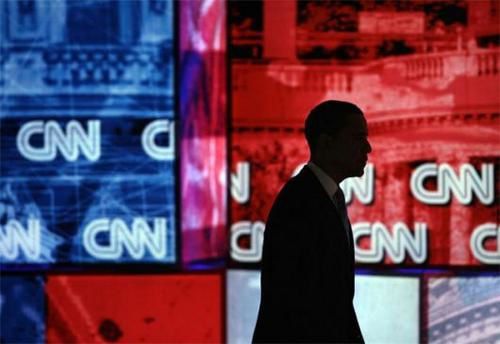 It is true that CNN was an especially good pupil during the campaign : it did everything the Obama camp asked them to do. Propaganda in favor of the Chosen One... Propaganda against Hillary.. and then, propaganda against Sarah Palin...


So now it is normal that they are being rewarded by the man they made president...

CNN today... Whose turn will it be tomorrow ?

Obama wants the people and healthcare professionals to take seriously a CNN celebrity, doesn't he ?
Is that Obama's answer when heathcare is coming up for a major overhaul ?
Obama's judgement just gets worse and worse looking and he hasn't even gotten to the big office yet !


Now, let me tell you one thing : Americans are in trouble.
We are in trouble.

Gupta (if this choice is confirmed) has been chosen mostly because he is famous !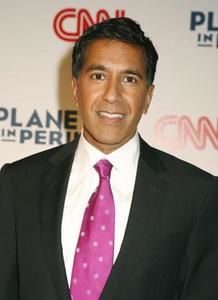 Before becoming a CNN personality, Dr. Gupta was better known as just a physician. Gupta is currently an associate chief of neurosurgery at Grady Memorial, and an assistant professor of neurosurgery at Emory University School of Medicine.

Gupta was also a special advisor to
Hillary Clinton
while she was in the White House. Gupta would add to the very long list of Obama appointees with past Clinton ties.

But for all of Gupta's experience as a surgeon and doctor, he is better known now as a
television
personality.



A little time ago Gupta wrongly disputed facts of Moore's movie Sicko (which was a harsh criticism of the American health care system). In fact, what Gupta said was so wrong that CNN was obliged to correct what he said later on !

In reality, the reason why Gupta was so critical of Michael Moore's film is that he is apparently a typical corporate doctor - bought and paid for by big pharma and big business., which is quite worrying, given the prospect of a future health care reform...


What does this function of Surgeon General consist in ?
The Surgeon General of the United States is the head officer for the Public Health Service...
It means the physician in charge of all of these aspects of the public health serrvice needs a broad understanding of medical research, disaster preparedness, epidemiology, and health care management.

Yes, indeed, Dr. Gupta is a photogenic clinician. And I'm sure he is an excellent neurosurgeon, but he simply does not have the CV to successfully fill this posting.

Once again, the choice indicates the shallowest of thinking on the part of the Obama team. Forming a Cabinet has nothing to do with a film casting, and Americans are going to realize this very soon...
Gupta is only another proof that Obama is selecting a team of celebrities.
For he is a celebrity himself, an empty suit.




What happened last night on CNN was a caricature of TV news :

Wolf Blitzer launched his edition of The Situation Room (CNN) with this story :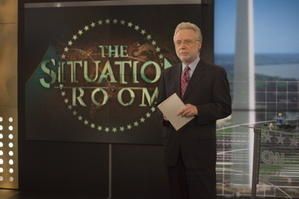 he explained to his audience that one of his colleagues, chief medical correspondent Dr. Sanjay Gupta, might have a new job.
Blitzer blared, "And we begin with the breaking news—a surprising prospect for a high profile job in the Obama administration. The post—surgeon general of the United States. This is a story that hits all of us here at CNN close to home. …" John King had the deets: "Here in the CNN family, we call him the good doctor. We may soon be calling him General Gupta."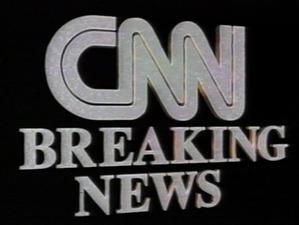 A school had been bombed in Gaza, leaving many children dead, the president-elect was forecasting trillion-dollar budget deficits, , and the leading story was this... . It sounded a bit like a joke, but not a good one.

For months now, politics has become a circus, since Obama appeared on the political scene.
Obama is only appearances. Superficiality. And the fact that he now chooses TV stars for top positions is no surprise.

This is what the Obama presidency is going to look like...

The Gupta episode really makes me think about what happened in France when Sarkozy was elected and formed the Cabinet led by the Prime Minister François Fillon in May 2007.
In fact, Sarkozy was not interested in people's qualifications when he appointed them ministers. He just wanted to compose a government to make the headlines, with such new, good-looking figures like Rachida Dati, Fadela Amara, Christine Lagarde, Rama Yade, or popular members of the opposition like Bernard Kouchner.
They had no competences for the job, and now we can see the results... Our country is in a mess...
But Sarkozy must really feel regretful today, and probably thinks he did not go far enough.

The media congratulated him when he presented his government, but...
He could have done even better...
Obama has just shown him the way, with the choice of Gupta :
I'm sure Sarkozy now wishes he chose Michel Drucker as a member of his Cabinet !