Will the Supreme Court of the United States finally assume its responsibilities today ?

For all law-abiding Americans, who have a profound respect for their Constitution, today is an important day : the nine Justices are going to examine Cort Wrotnowski case challenging Obama's eligibility. Mr Wrotnowski is a Connecticut lawyer, who uses the same kind of arguments as Leo Donofrio.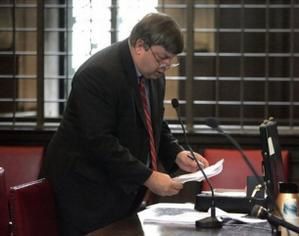 1 month ago: Cort Wrotnowski of Greenwich, Conn., testifies during a hearing at Superior Court in Hartford, Conn., Monday, Nov. 3, 2008 that he brought alleging election fraud and questioning whether Democratic presidential nominee was qualified to appear on the state's Election Day ballot.




Mr Donofrio himself assisted Mr Wrotnowski in his drafting of the case : according to him, the basis is very much the same. Mr Wrotnowski is focusing on the question of Obama's citizenship because of his foreign father. So it is not about the birth certificate. The problem for these two men, DOnofrio and Wrotnowski is that Obama, as a British subject because of his father, has no right to exert the executive power, according to the US Constitution.

Mr Wrotnowski case has better chances to be accepted by the Supreme Court, because it inxludes additional corroborative research and / or reasoning. Moreover, the history of this case is less problematic for the Supreme Court than the Donofrio case, due to a suspicious misfiling of the latter case by a New Jersey judge which may have provoked a question of standing before the Supreme Court.





Last but not least, the Supreme Court itself lets us continue to hope : on the same day the judges rejected Donofrio's claim, they scheduled another for today's conference !

That was last week, on Friday November the fifth :
the court denied the request to listen to arguments in the Donofrio case, but literally within minutes the court's website confirmed that another conference was scheduled for Friday the 12th on the Wrotnowski case, raising the same worries about Obama's eligibility. This is Justice Antonin Scalia who decided to submit the case to today's conference.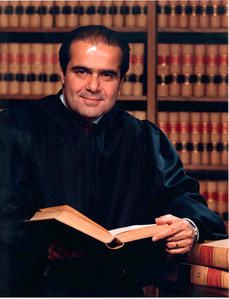 So in a few hours, during the meeting of the Supreme Court today (called "Conference") Mister Scalia will submit the case to his colleagues, and they will decide if they will examine the case...

Today might be a great day... there's a lot of suspense...

Meet me here in a few hours, maybe with an astounding piece of news !