"As a Kenyan native, Barack Obama Sr. was a British subject whose citizenship status was governed by The British Nationality Act of 1948. That same act governed the status of Obama Sr.'s children."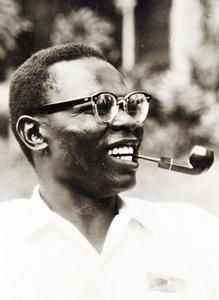 Right there. He's dual at best…
Did you know that at the time Britain did not allow for dual citizenship and citizenship was based on the father's citizenship?

Isn't this is an issue ?
And it doesn't even really have anything to do with the whole Birth Certificate issue. And this is Leo Donofrio's main argument.

So, even if Obama accepted to produce his original birth certificate, it would not clear this one up for him.
His father is/was Kenyan. Kenya WAS a territory or whatever of Britain. His father's citizenship passed to his children, meaning Barack Obama Junior.
So even if he became a US citizen or even if he is dual American.
Therefore, he was not natural born citizen

That is the reason why Leo Donofrio's case is the one which is most likely to succeed so far...