Obama's election was supposed to unite the country and to reconcile for ever Blacks and Whites, deleting America's shameful past, going from the slavery period to the notorious Jim Crow Laws adopted after the Civil War.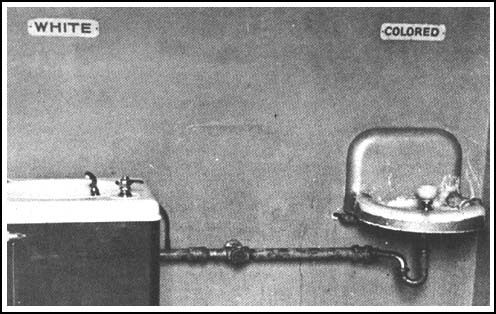 However, all is not that simple, and ethnic or racial minorities are realizing that Obama, their new president, may make their lives in the future more complicated and painful than ever before.
Not surprisingly, the election of the first American black to the presidency has revived hatreds and racist feelings that everybody hoped to be things of the past. But alas, the truth has to be recognized : for quite an important number of Americans, to think that the "White" House is going to be occupied by a "Black" man is simply intolerable.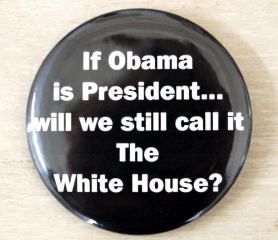 That is why, since November 4th, they have tried to express their anger and furor in a whole series of hate crimes, most of which happening in former "Deep South" states.
Two days ago, during a news conference held in Washington various civil rights groups officially announced a rise in these hate crimes against minorities : for instance, the Southern Poverty Law Center has reported hundreds of incidents of abuse or intimidation apparently motivated by racial hatred.
And today, the Ku Klux Klan can thank Obama, because he is probably going to help them recruit new members and to enjoy a new popularity in coming months. So those who thought that racists in America had become an "extinguished species" have had it all wrong. White supremacist groups such as the Ku Klux Klan and the Council of Conservative Citizens have seen a flood of interest from possible new members since the landmark election of the first black president in U.S. history.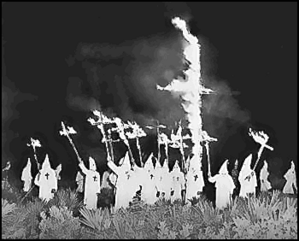 "We have seen a fairly dramatic backlash over the last three or four weeks, since the final weeks of the campaign," said Mark Potok of the Southern Poverty Law Center, based in Montgomery, Alabama which monitors far right groups.

"These (incidents) are merely gut level reactions from a lot of people," Potok said. "There is a substantial subset of white people in America who are boiling angry over this."

In the highest-profile case, a federal grand jury indicted Jeffrey Conroy, 17, for second-degree murder and classed it as a hate crime last week after Marcelo Lucero of Ecuadorean descent was stabbed to death on New York's Long Island.
Six other teenagers face lesser charges in the case. All pleaded not guilty. Police said last week the seven youths set out to find and attack Latinos.

In other examples, a family in New Jersey that supported Obama found a charred wooden cross on its lawn a few days after the election. Burning crosses were used by the KKK as a means of terrorizing African Americans.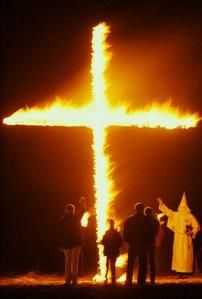 Noose hangings, racist graffiti and death threats have struck dozens of towns across the United States. More than 200 such incidents -- including cross burnings, assassination betting pools and effigies of Obama -- have been reported, according to law enforcement authorities and the Southern Poverty Law Center.

On election night, two teenagers beat up a black man on Staten Island, New York, and cursed him with racial epithets and "Obama"(which is apparently the new popular insult).

There have also been numerous incidents in schools of racial tension and name-calling connected to the election, particularly in Southern states, Potok said.


"We've seen everything from cross burnings on lawns of interracial couples to effigies of Obama hanging from nooses to unpleasant exchanges in schoolyards," said Mark Potok.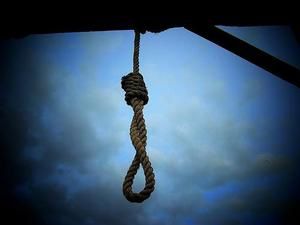 One white supremacist leader, describing himself as moderate, professes alarm. "There is a tremendous backlash to Obama's election," said Richard Barrett, the leader of the Nationalist Movement in Learned, Mississippi.
Who has said that America was celebrating Obama's victory ?
When Obama spoke about "how far we've come as a nation", he can't have been so naive as to think racial divisions were a thing of the past.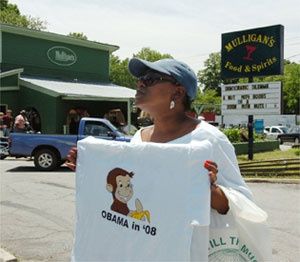 Contrary to what Obama has said, not only has America not come together as a country, but it has never been so divided. And with the worsening economic crisis, things are certainly not going to improve : in such hard times, people have always needed scapegoats. And traditionally, racial minorities have often been blamed for the country's ills.
Therefore, Blacks, Latinos, or Asians are probably going to realize very soon, that the election of Obama, far from being a dream come true, is a real nightmare...