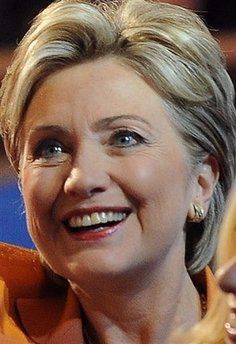 Why has Hillary finally decide to accept Obama's job offer ?
She had made clear that she had no respect for him during the primaries and she thought he would not be able to handle a major international crisis ! So why has she changed her mind ?
- Power and influence :
Secretary of State is the highest ranking Cabinet postion .
In the Senate, she would be a senator like others because Harry Reid does not intend to let her become the Senat majority leader. So no hesitation : she prefers to travel all over the world and talk with world's leaders rather than stay in Washington and work on New York's commuting problems...
- Hillary probably hopes she will be in a good situation to run in four years :
Many things can happen to Obama.
He may become very unpopular.
He may be impeached.
He may be assassinated.
And in four years, Hillary would be the natural choice for her party, all the more if she has succeeded in her mission of Secretary of State.
- Hillary may wish to manage to solve questions on which her husband failed.
As secretary of state, Hillary Clinton would seek diplomatic victories on problems her husband largely failed to solve, from North Korea's nuclear program to the Arab-Israeli conflict and the standoff with Iran.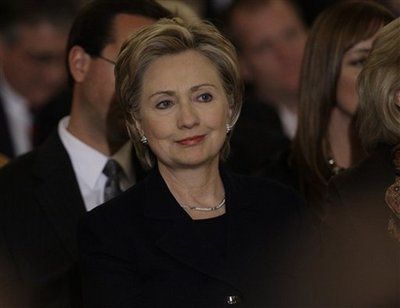 Sen. Hillary Rodham Clinton, D-N.Y., attends a memorial ceremony for the late Pennsylvania Lt. Gov. Catherine Baker Knoll in the Capitol rotunda in Harrisburg, Pa., Friday, Nov. 21, 2008.(AP Photo/Carolyn Kaster)
- Her desire to promote the women's cause all over the world.
Hillary is a global feminist. For many years, she fought to defend women's rights across the planet. Everybody remembers her famous Beijing speech.
So she may believe that as Secretary of State, she will have the capacity to do even more, and to serve women's interests.
So Hillary has undoubtedly got good reasons to accept, but the problem is that she is falling into a trap. For now she will belong to an administration taht is doomed, on the domestic scene and abroad. And it is inevitable : in four years, these people will leave the White House more unpopular than any others before them.